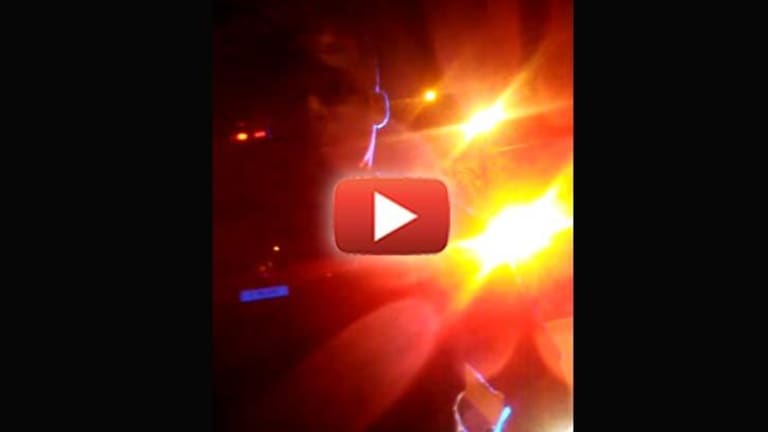 Man Offers to Settle Suit if Cops Apologize On Camera, They Refuse, Offer Taxpayer Money Instead
After being wrongfully arrested this man fought the cops and won, but when he asked for a video apology, they had too much pride, went to the taxpayers instead.
The host of a popular preparedness and survival channel on Youtube, recently received a $10k settlement from the city of Gainesville, FL (of which he will receive $7,500 after attorney's fees). The settlement was for a false arrest that originally occurred in November 2013. As part of the settlement agreement, Eric English also received an apology letter from Gainesville Police Chief Tony Jones.
Mr. English filmed the initial encounter and arrest and posted it to his Youtube channel, along with several other video updates on the case in the following months.
Interestingly, after making an initial settlement offer of $2,500, the City of Gainesville rejected a counter proposal by Mr. English in which he offered to drop the lawsuit and personally receive no settlement money if the police chief or the arresting officer, Benjamin Blake, would film a video apologizing for the false arrest. Instead they countered with a higher cash amount, eventually arriving at the final $10k offer. Apparently the Chief of Police would rather spend $7,500 of taxpayer money than have himself or his officer be on video issuing an apology, even though he issued a written apology.
Eric English was originally arrested by GPD Officer Benjamin Blake for the charge of "resisting an officer without violence." The arrest came after not presenting a physical ID upon request, after being pulled over while riding a bicycle for allegedly not having a proper tail light. There is no legal requirement to even carry a physical ID if not driving. If suspected of a crime, the only legal requirement is to verbally identify yourself if asked. As evidenced by the footage of the original incident, Officer Blake never requested a name, only a physical ID, and almost immediately placed Mr. English in handcuffs.
Mr. English was then forced to spend over 16 hours in jail before eventually being released. He filed a complaint against the arresting officer with GPD internal affairs, which was eventually sustained, finding that officer Blake's actions were "..in violation of GPD policy with regards to arrests and City of Gainesville Policy with regards to 'productivity and workmanship not up to required standard.'"
Officer Blake received a written warning for his violation of the law.
Shortly after the arrest, the misdemeanor charge of resisting an officer was dropped, and a traffic citation that had been issued the night of the arrest was also dismissed. Several months later, after securing representation, Mr. English filed his suit against the City of Gainesville.
Despite the dropped charges and the upheld IA complaint, the city of Gainesville litigation attorney Elizabeth Waratuke blamed Mr. English for being falsely arrested, stating that due to his "lack of cooperation…he largely caused his own damages." This is despite the fact that the Gainesville police department had already found their officer acted improperly.
Unfortunately, counselor Waratuke's attitude is not uncommon in law enforcement and government. Even if citizens are on the right side of the law, if they don't kowtow to government authority in every possible way, they are viewed as uncooperative troublemakers.
At least, in this case, justice prevailed to some extent. Despite the consequences for their wrongdoing not being very severe, at least something has happened that may make Officer Blake and other GPD officers stop and think for half of a second before violating other citizen's rights.