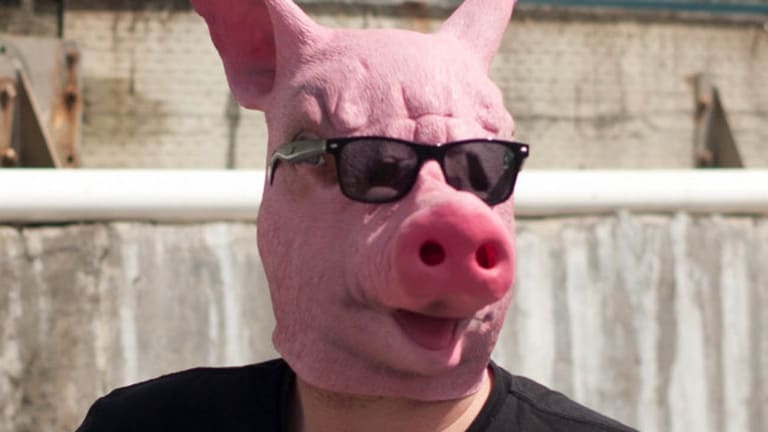 Man in Pig Mask Arrested for Impersonating Police Officer
Steven Peers, a 46 year old father of four was recently arrested in Manchester for impersonating a police officer. Mr. Peers was not attempting to commit any crime, but was actually wearing a noticeable costume in hopes to call attention to, and raise awareness about police corruption and misconduct.
His costume did include a police hat and jacket, but the pig mask that he was wearing made it obvious that the whole thing was a joke. Unfortunately, the police didn't find the joke very funny, and they arrested him for impersonating an officer.
A police department spokesman said in a statement that "At about 4pm on Thursday 22 May 2014, a man was arrested in Manchester city centre on suspicion of impersonating a police officer."He was released on bail until 17 July 2014 pending further inquiries."
The arrest has created a wave of backlash on the internet, and Mr. Peers says that the charges will never hold up in court.
After his arrest he told reporters that, "my reaction to being arrested was total disbelief. I was wearing a toy hat and a pig mask and was arrested for impersonating a police officer. It's ridiculous....If they want to take it to court they will be a laughing stock because there is no substance to it whatsoever. I don't think it's antagonistic. It's just a parody making fun of GMP. I've dressed like this at Barton Moss, in front of Swinton police station and in front of the force HQ in Newton Heath. Other officers have laughed it off."
Masks can be bought HERE