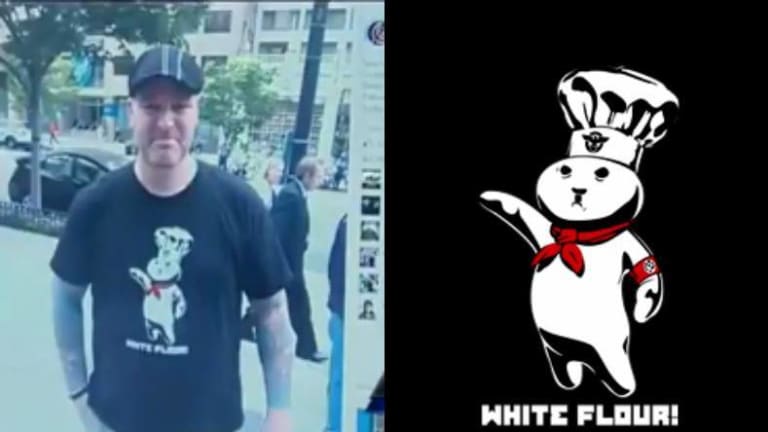 The Man Behind this Racist, Misogynist, Antisemitic, Xenophobic, Hate-filled Facebook Page, is a Cop
"That's the best way I could describe it. As I flipped from one picture to the other it was so offensive on every front."
A Boston police officer was suspended with pay after it was revealed that he was the man behind an offensive Facebook page that targeted a wide variety of minority groups and disadvantaged social classes.
Officer Jason Barriteau used the online alias "Al Sharpton" to disguise himself while making disparaging remarks about minorities, the handicapped, the poor and anyone else who didn't fall in line with his prejudices.
Similar posts even appeared on Barriteau's personal Facebook page, mocking the mentally challenged, minorities and transgendered people. Both Facebook pages were immediately removed after Barriteau was outed on local new channels as the man behind the offensive "Al Sharpton" parody page.
In many posts, Barriteau featured photos of himself, which is likely how his identity was exposed to local news crew WCVB 5. In one photo, the officer can be seen wearing a shirt that depicts the Pillsbury Dough Boy as a Nazi, with the words "White Flour" printed underneath. Another photo showed Barriteau with his badge displayed, holding a beer, and Photoshopped with his arm around a transgender person.
Robert Trestan, of the Anti-Defamation League called attention to the Dough Boy shirt in an interview with WCVB 5.
"It brings up all the memories of the millions of people who were killed during World War II. Some of the photos project racism and some of the photos project anti-Semitism and it's concerning," he said.
Beverly Scott, a spokesperson for the police department said that the incident is "shocking".
"That's the best way I could describe it. As I flipped from one picture to the other it was so offensive on every front. This is what you call just plain old deliberate, you knew what you were doing, it's just totally unacceptable. You know, it was blatant," Scott said.
WCVB also obtained court documents from 2003 showing that Barriteau stood by and watched as another officer brutally assaulted a man with a pipe. Barriteau was eventually granted immunity in that case.
This article should not be construed as an attack on the free speech of officer Barriteau. The freedom of speech shall not be abridged no matter how hate-filled and idiotic. However, when someone who swears an oath to uphold these rights clearly portrays his intolerance for different people, we believe this should be exposed.
Barriteau is actually not the first officer in his department to get in trouble for posts made on social media. Just a few months ago, every officer in the department was given a sensitivity course about posting on Facebook, after one officer made a tasteless Fathers Day joke online about fatherless families in low income neighborhoods. Sadly, the American police state and the persecution of non-violent crimes are largely responsible for the problem of absentee fathers.
John Vibes is an author, researcher and investigative journalist who takes a special interest in the counter culture and the drug war. In addition to his writing and activist work he is also the owner of a successful music promotion company. In 2013, he became one of the organizers of the Free Your Mind Conference, which features top caliber speakers and whistle-blowers from all over the world. You can contact him and stay connected to his work at his Facebook page. You can find his 65 chapter Book entitled "Alchemy of the Timeless Renaissance" at bookpatch.com.