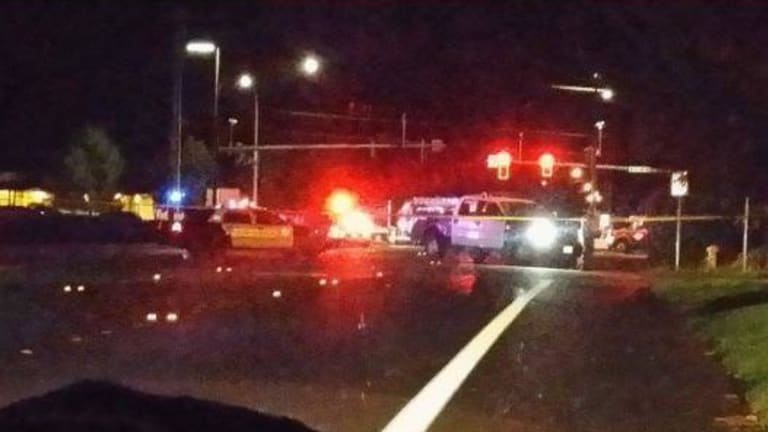 Man Goes on Shooting Spree Against Police in Three Cities in One Night Before Being Shot
Marysville, Wash. - A gunman, armed with a high-capacity rifle, shot at officers, police stations and patrol cars in three towns in Snohomish County on Wednesday night. While officers are looking into a potential motive for the shootings, it is currently unclear what exactly prompted the attack.
There is speculation that it could be potentially due to the suspect being angry over incidents involving officers responding to domestic violence calls involving the suspect over the last couple of weeks, according to law enforcement sources.
The shooting started at around 9:30 p.m., where the suspect shot up an unoccupied patrol car at the Granite Falls Police Department. A few minutes later, shots were reported at the Lake Stevens Police Department. No one was injured during these two shootings.
There were also shots reported in the Marysville area involving law enforcement. Officers in the area were looking for a white pickup. Mackenzie Harris of Marysville said that she was outside when she saw officers pull over a pickup truck, according to KOMO-TV.
It was at this point the driver pulled out a gun and started shooting according to Harris.
"We heard gunshots, so we ran inside," she said. "While we were running up to my room, we heard, like, two dozen more shots being fired. We walked back down stairs and heard cops screaming and a bunch of yelling."
Shari Ireton, spokeswoman for the Snohomish County Sheriff's Office, said the suspect was targeting police. Two officers fired their guns during the incident.
"Marysville was the most dynamic [scene] with the most officers involved," said Ireton.
Between 9:15 and 10:15 p.m. approximately 30 "shots fired" calls were received by 9-1-1 dispatchers from citizens in those cities, according to Ireton.
A Marysville police Sgt., James Maples, was injured in the incident. The Sheriff's Department said they was unsure if the officer was hit by flying debris from the gunfire or if he was actually shot, he was treated at Providence Medical Center in Everett and released.
The 43-year old suspect, who was not identified by law enforcement, was shot during the incident and surrendered to officers after being shot. The suspect remains hospitalized with non-life-threatening injuries, the Snohomish Sheriff's office said in a press release.
The suspect, upon discharge, will be charged with two counts of first-degree assault with a firearm and three counts of drive-by shooting.
Investigators said they found several guns in and near the truck that was driven by the suspect, according to the Seattle Times.
The investigation into the incident and the suspects motive is ongoing and will take several days to investigate, Ireton said. Both officers involved in the shooting have been placed on administrative leave.
This is NOT how peaceful change will come. Violence only begets more violence. Aggression against people who have not directly threatened you is never an instrument of peaceful change.
While certainly not condoning the alleged actions of the suspect, these types of events will inevitably happen more and more frequently as people become tired of being tread upon and having their rights continually violated by law enforcement. If citizen are continually pushed around, at some point they will begin to push back. Thankfully no one lost their life during this incident.
Jay Syrmopoulos is an investigative journalist, freethinker, researcher, and ardent opponent of authoritarianism. He is currently a graduate student at University of Denver pursuing a masters in Global Affairs. Jay's work has previously been published on BenSwann.com and WeAreChange.org. You can follow him on Twitter @sirmetropolis and on Facebook at Sir Metropolis.