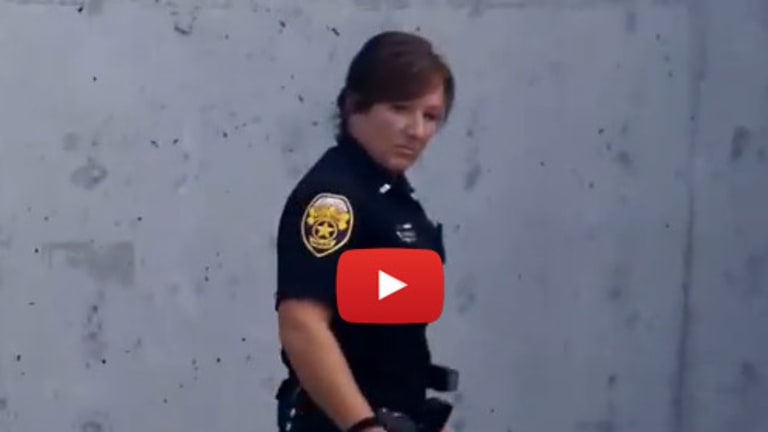 This Man Stands Up to Thuggish Cops Despite Their Heavy Intimidation Tactics
"If you keep recording we're gonna have to take your phone as evidence.....get the f*ck out of here!"
August 1, 2014
An Illinois cop watcher was walking to his car after work when he saw something very fishy going on, so he pulled out his camera to hold the police accountable.
I noticed the officer open the side door of the minivan which I found highly unusual with the driver still in her seat. This prompted me to get my video camera. I walked up to the rail and started recording, almost immediately I was accosted.
The man filming is immediately approached by belligerent officers in plainclothes. They begin to badger him, calling him an asshole, and telling him to "get the fuck out of here."
The cops blatantly lie to the man and tell him that they will take his camera for "evidence" despite there having been no crime committed.
At the 1:32 mark you can here one of the thugs tell the officer to "get the video."
The ridiculous part about this interaction is that these cops claim that the man filming is "causing a disturbance" when it was the cops that walked up to him, and began to harass him!
Despite their attempts at intimidation this guy held his ground. Very nicely done fellow cop watcher.