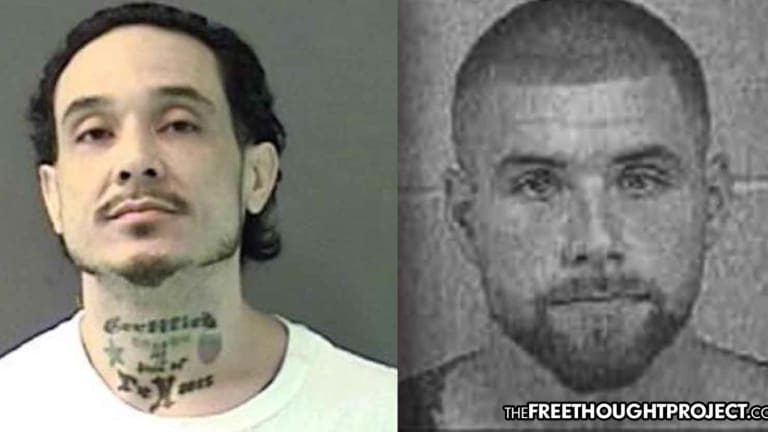 Man Gets 60 Years in Prison for Punching an Officer as Cop Gets Probation for Child Sex Abuse
A man was sentenced to spend the rest of his life in prison for punching a cop as an officer avoided jail time for horrifying sexual abuse of children.
Disgraced Kansas City, Missouri police officer, Vincent A. Spilker is a vile disgusting human whose actions victimized countless children. He admitted guilt to trafficking in horrifying child pornography, clearly illustrating that he is a danger to society. However, as we reported last month, Spilker won't be going to jail. Instead, he is a free man, on probation.
"Mr. Spilker accepts full responsibility for this offense," his attorney, John O'Conner, said in court documents. "He has tremendous remorse and regret for his behavior. He desires and will participate in any treatment program offered to him."
Despite the state of Missouri asking the judge for 10 years in jail, the court sentenced him to probation instead.
"Spilker said he did, in fact, repost pictures of nude and partially nude females on the account," court documents stated. "Spilker was not sure of the amount of pictures he reposted but said the girls appeared to be under the age of eighteen. Spilker said he believes some of the girls who were nude were probably between the ages of 10 to 12 years old. Spilker said he knew reposting the pictures was wrong and he did not want to be the kind of person who shared pictures of nude young girls."
Yet he was the kind of person who did it, and he was posting the pictures.
What's more, when authorities executed a search warrant for Spilker's devices they found utterly horrifying images and videos. One of the videos showed an adult male holding down and raping an 8-year-old girl, who was crying, according to prosecution documents.
Other files, according to court documents, contained images of the sexual abuse of children as young as 3-years-old.
This man's crimes are utterly horrifying and his victims are countless, yet he will not be going to jail. His blue privilege runs deep and highlights the disparity between the two justice systems in the land of the free — one for those who serve the system, and one for everyone else. Take for example, the case of Joseph Wayne Fegurgur, 36, who was sentenced this week by Judge John Gauntt to 60 years in prison.
Unlike Spilker, Fegurgur did not abuse children and did not get his rocks off by watching 8-year-old girls cry while being sexual abused. Fegurgur punched a cop, and for this act, he will spend the rest of his life in a cage.
According to reports, Fergurgur was seen by hotel staff allegedly doing drugs in his hotel room in 2017. When police showed up to the call, a struggle ensued and Fergurgur punched an officer in the face. He was found guilty of the assault in June.
The judge upgraded his charges to a first-degree felony because Fegurgur had two prior convictions. According to the Texas Penal Code, this upgraded charge is punishable by two to 10 years in jail. Fegurgur got 60 years.
While Fegurgur deserves to be held accountable for his crimes, his sentence is extremely excessive and illustrates a rather insidious problem with America's justice system. If you attack or harm someone connected to the system you can and will face the possibility of spending the rest of your life in a cage.
However, if are a part of the system and you participate in the horrifying abuse of society's most vulnerable — even the atrocious sexual abuse of toddlers — you won't even spend a single day in jail.
This is called "justice" in the land of the free.