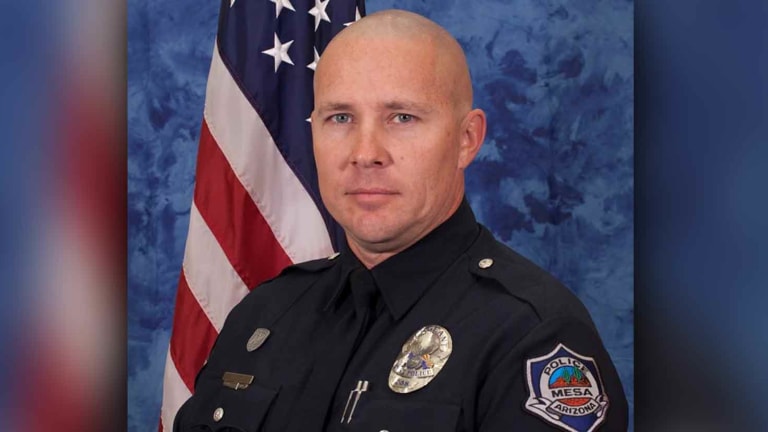 Cop Accused of Sexually Harassing A Dozen Women Gets Full Retirement, Keeps Police License
A Mesa, Arizona police officer who was at the center of an ongoing sexual harassment scandal was allowed to retire with full benefits after serving 20 years on the force. His victims were subordinates under his direct supervision as well as other non-LEA members of society.
Mesa Police Department Officer Jeffrey Neese was allowed to retire with his full pension despite the fact nearly a dozen female co-workers and citizens claimed the formerly high-ranking police officer sexually harassed them. As TFTP reported in 2019, Neese was under investigation for claims of on-the-job sexual harassment, allegations which led to his being demoted to patrol officer last year after he was found guilty of doing so.
Instead of dismissing the officer and revoking his Peace Officer's license, the State of Arizona allowed him to retire with honor. According to the Phoenix New Times:
Two previous investigations by the city of Mesa in late 2018 found that Neese had exhibited a repeated pattern of sexual harassment over several years, including sending unwarranted graphic texts and Facebook messages to subordinates that described masturbating, a pornographic drawing of three female officers, and fetishizing LGBTQ officers' private relationships.
Several of his alleged victims intended to file lawsuits against the City of Mesa, AZ in 2018. As women came forward to tell their stories, and the story broke on the world-wide-web, more alleged victims emerged. Representing some of the women in the lawsuits, attorney David Lunn claims the women were only mildly pleased in Neese's retirement saying:
While we find some comfort knowing that Sergeant Neese will no longer be in a position to harass Mesa Police Officers, his retirement doesn't change the systemic issues within the Mesa Police Department or the City of Mesa...In fact, it makes matters worse for victims now and in the future.
Lunn points the finger of blame at the City of Mesa for dragging its feet while appearing to investigate Neese. Not only will Neese be allowed to draw full retirement but he can now become a gypsy cop and work at another police department, never fully being held accountable for the sexual harassment he has inflicted on his victims.
The attorney stated one only has to look at the fact the police department's findings were never submitted to Arizona's Peace Officer Standards and Training Board, the ones who would have invalidated his license to be a cop should they have chosen to do so.
Neese's sexual harassment allegations date back to 2014 and his victims are numerous with some simply being too scared to come forward. For the female police officers who did muster up the courage to cross the thin blue line of silence and speak out against his actions, the decision to do so must have been gut wrenching. Ashley Elliff is one such female officer and target of Neese's sexual harassment.
It was clear to us that his behavior went unchecked for years...This was not a one-time incident.
Officer Elliff's statement appears to insinuate Neese was allowed to continue harassing officers in a culture where doing so only got him demoted, not fired, and eventually permitted him to retire without facing the disgrace of having to face his accusers in court, at least not yet that is.
Neese's sexual harassment case was one of many stories TFTP covered with respect to the scandal plagued Mesa Police Department. For more information about Mesa PD please see our badge abuse archives and search for "Mesa PD". Mesa cops have been allowed to assassinate members of the public with impunity, punch handcuffed suspects until they got knocked out, and shoot to death a teenager armed with a toy gun.