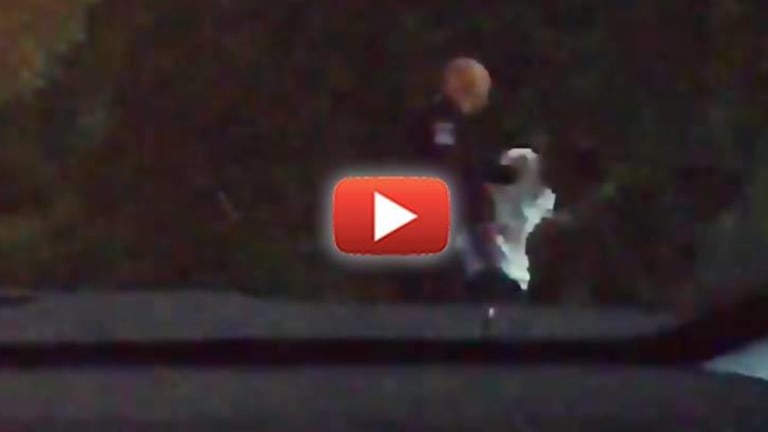 Minnesota Cop Caught on Video Treating a Somali Teen Like a Slave for Talking on His Cellphone
A video uploaded to Twitter shows a power tripping cop unleash his fury on a teen for no good reason.
Minneapolis, MN -- Video uploaded to Twitter over the weekend has led to an internal investigation into the Richfield police department.
The short video allegedly shows a Richfield police officer pushing and shoving a teen as he talks on the phone. The officer then becomes hyper-enraged and hits the young man in the head for absolutely no reason.
Thinking that it is acceptable behavior to treat a young man in such a manner is why there is so much divide in America today.
The teenager in the video, Kamal Gelle, is a young Somali immigrant who said he thought he was about to become the next victim of police violence.
"He's a cop," said Gelle. "He had two dogs in the car barking. He had a gun. With everything that's been going on with police ... I got scared. I thought I was going to be a victim."
According to the Star Tribune:
Gelle, 19, of Columbia Heights, said he was with friends at a park when he got pulled over. Gelle said he didn't have his license with him, and it took some time to find insurance information. The officer gave him a ticket for careless driving then said, "I don't want to see you back in this city again," Gelle recalled.

He said he then drove a short distance and was trying to talk to his brother on the phone, but his friends in the car were loud. So he stopped and got out of his car to talk.

That's when officer came up to him again and said "Move!"
At this point, Mohamed Hayir pulled out his cellphone and began recording.
"The officer was getting really aggressive like he was about to do something," Hayir said. "I was like I might as well record this just in case something does happen."
Hayir was right, something did happen. Hayir captured this tyrant officer on a power trip from hell, totally degrading a young man for no apparent reason.
"He did not disrespect him. You could hear everything in the video. He was being respectful. He was telling the officer his situation; he was telling him his brother is coming to get the car," Hayir said.
Members of the Somali Human Rights Commission have become aware of the video and were expected to meet with Richfield's police chief Tuesday, according to the group's chief executive, Omar Jamal.
"When someone with a uniform and a badge hits someone unnecessarily, it's horrible. It's an ultimate exercise of force by authorities," Jamal said. "We are calling for this behavior to stop."
Richfield police's statement said that "the department will conduct a thorough investigation into this matter, and will be transparent throughout the process. Information will be released when it becomes available."