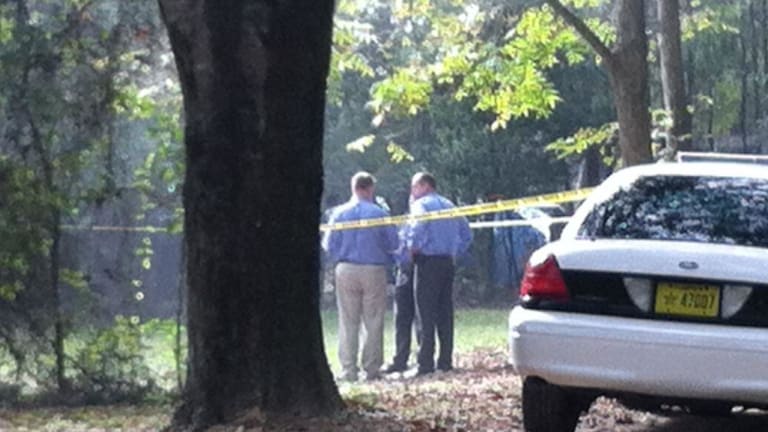 Mom Calls Cops to Take Her Son to a Mental Health Facility, Cop Shows Up & Kills Him

Gretna, Fla. – A Florida mother called 9-1-1 on Tuesday, October 28, shortly before 9:30 a.m., in an effort to get assistance in having her son Kaldrick Donald, 24, taken to an area mental health facility, Apalachee Center, as she had done previously.
Instead of the assistance she sought in getting her son taken to the mental health facility, the responding officer, Sgt. Charles Brown, wound up tazering her son and eventually shooting and killing him in the family bathroom, while his mother and pregnant sister looked on in horror.
Juanita Donald said she knew her son hadn't taken his medication for his mental illness because he was cursing at her and she simply wanted help in getting him to the mental health facility, as had happened on previous occasions, according to WCTV.
According to law enforcement, "The police officer arrived, a struggle ensued and from that point during the altercation and suspect is now deceased," said Investigator Ulysses Jenkins of the Gadsden County Sheriff's office.
But Donald's account of events differ greatly from that off law enforcement, stating that her son simply walked away from the officer and said, "he didn't want to be bothered."
"(He) just grabbed him and he tased him. Then when he grabbed him and tased him, he rushed my son off in the bathroom and I heard three shots. I was like, you shot my son and he was like, I had to. I said, no, you didn't have to," according to Donald.
Donald says her son had no weapons and was completely unarmed when the incident took place.
"It wasn't but one officer. Instead of him calling for backup, he took things in his own hands and he goes in the house and he rush him and shoot him," said Donald.
She went on to say,
"I heard my baby say, I want my mama after he shot him, and then I didn't hear anything else."
Sadly, these types of events happen all too frequently when citizens call law enforcement for assistance with family members having mental health problems.
We reported on a case less than two weeks ago of a Utah man calling a suicide prevention hotline, but rather than getting the mental health assistance he was looking for, he was killed by the responding SWAT team.
Donald family friend, Wayna Ward, said,
"I felt like he shouldn't of got shot like that, not shot down like a dog in his own house."
The interjection of law enforcement into these types of incidents all too often escalates the situation from a family mental health crisis, into violence, and subsequently death at the hands of law enforcement.
Investigator Jenkins said, "Our hearts and minds are with them during this time, it's a very troubling incident but we're doing everything we can to support the officer and the family."
I'm sure these words from law enforcement are of little solace to a mother that simply wanted to get her son some help but ended up seeing him be killed in his own home.
Sgt. Brown is currently on paid administrative leave (paid vacation) until the investigation into the incident is finished.
Will we allow this incident, like so many others, to simply be swept under the rug?
As is too often the case in these types of situations, police claim to investigate themselves and of course find that they did nothing wrong.
It's time for to citizens press for accountability, and an outside investigation, to be certain that the right hand isn't simply washing the left.
Together we can attempt to force justice for Kaldrick Donald and his family by sharing this story and bringing national attention to this case.
H/T The Anti-Media
Jay Syrmopoulos is an investigative journalist, freethinker, researcher, and ardent opponent of authoritarianism. He is currently a graduate student at University of Denver pursuing a masters in Global Affairs. Jay's work has previously been published on BenSwann.com and WeAreChange.org. You can follow him on Twitter @sirmetropolis and on Facebook at Sir Metropolis.