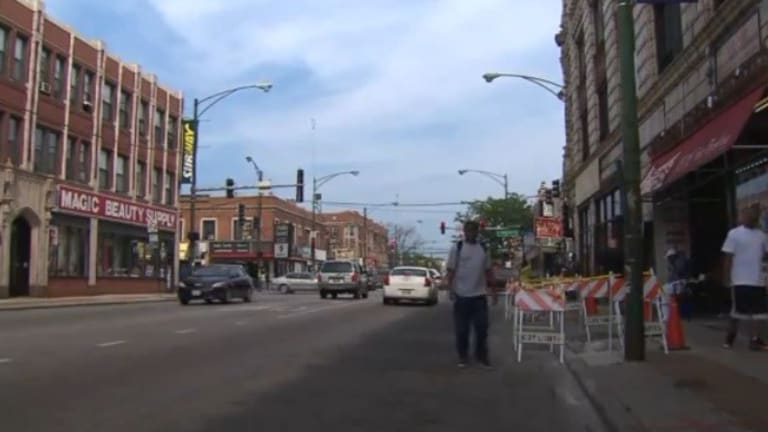 Mother Sues After Cops Kidnap and Interrogate Her 10-Year-Old Son
John Vibes
August 10, 2014
A mother in Chicago filed a lawsuit last week stating that police falsely arrested her 10-year-old son, believing that he had a gun and information about a gang.
According to the lawsuit, Tanisha McGee and her son were on their way to pick up Chinese food on April 6 when they were approached by a large group of police officers. The officers allegedly grabbed the young boy without saying anything to the mother and began searching him for weapons and interrogating him about gang activity.
The lawsuit states that the officers were unnecessarily rough with the young boy, being both physically and verbally abusive. Police did not find a gun, or any reason to suspect that the child was guilty of any crime, but they put him in the back of the police car anyway.
Horrified by what she was seeing take place, McGee called 911 for help, but when more officers arrived on the scene, they decided to take the boy back to the police department for questioning. According to the lawsuit, the police were even more verbally and physically abusive towards the boy when they got him into custody.
When McGee arrived at the police station to check on her son, she was not allowed to see him and she was ridiculed by police. She even claims in the lawsuit that the police laughed at her and threatened to arrest her for neglect if she kept asking to see her son.
When he was eventually released, the boy was charged with urinating in public, a claim that cannot be proven.
Among other charges, McGee's lawsuit is seeking damages for suffering from excessive force, false arrest and intentional infliction of emotional distress. McGee is seeking damages from the city and the individual officers involved.
John Vibes is an author, researcher and investigative journalist who takes a special interest in the counter culture and the drug war. In addition to his writing and activist work he is also the owner of a successful music promotion company. In 2013, he became one of the organizers of the Free Your Mind Conference, which features top caliber speakers and whistle-blowers from all over the world. You can contact him and stay connected to his work at his Facebook page. You can find his 65 chapter Book entitled "Alchemy of the Timeless Renaissance" at bookpatch.com.