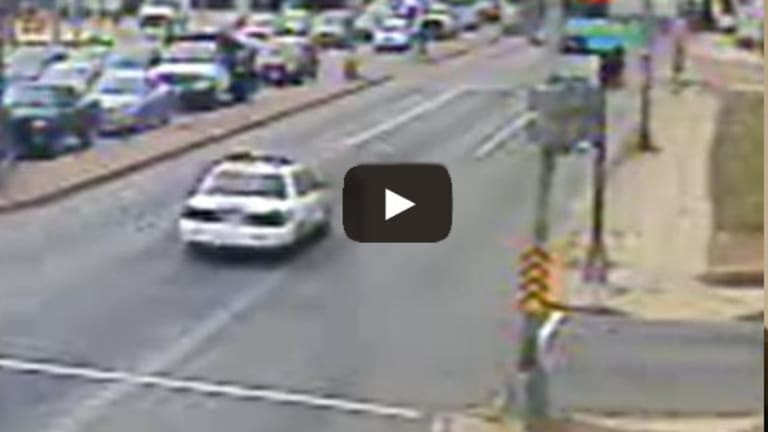 Multiple DC Cops Caught on Camera Breaking the Law. No Worries, They are Above the Law
Openness and Transparency are among the most powerful weapons the citizenry has against those who claim to uphold the law while simultaneously desecrating it.
May 22, 2014
Cops in DC are being caught on video running red lights and not paying any fines.
Metropolitan Police Department says that the officers are obviously allowed to run the red lights in "an emergency." However, the video from the red lights shows many cops running lights without any emergency lights on whatsoever.
If you were to do this same thing, you would be forced to pay $150.00.
According to the MPD policy police officers must "open both front windows" and to "stop before entering the intersection when facing a red signal," all "with emergency warning devices activated."
The 'above the law' cops in this video clearly do not do so.
When WUSA 9 reporter Russ Ptacek tried to set up an interview with the Chief Lanier of the MPD, no response was ever given, so he tried to reach her on the street.
When he finally confronted Lanier her response was so pretentious it was infuriating.
"I'm not going to stand here and argue with you," Lanier told Ptacek as he pressed for answers. "You're making a fool of yourself."
Blowing the whistle on police corruption is anything but foolish Chief Lanier.
DC Council Member Tommy Wells has said that he plans to open up an inquiry. We will be eagerly awaiting the findings.