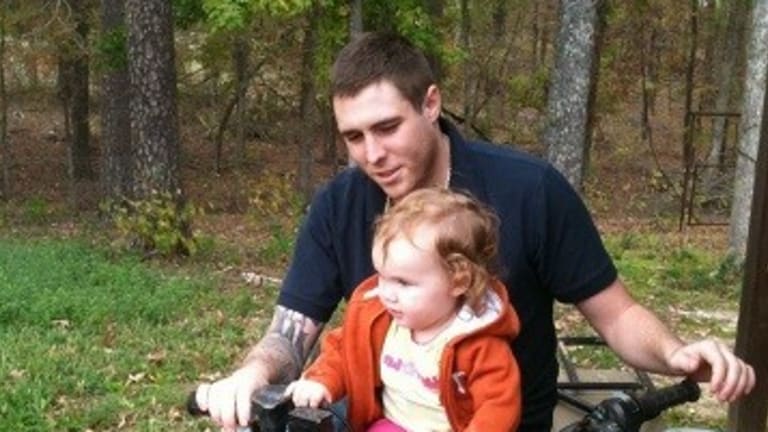 Murder Charge Dropped Against Man who Killed Cop in No-Knock Raid
Grand jury sides with self defense, Fourth Amendment
Adan Salazar
Infowars.com

In an astonishing decision, a Texas grand jury refused to indict a Central Texas man Wednesday for shooting and killing an officer who entered his home serving a warrant unannounced, an outcome the man's attorney says he's never witnessed in his half-century long career.


Capital murder charges against 28-year-old Henry Goedrich Magee (pictured) dropped.
On Dec. 19 just before 6 a.m., Burleson County Sgt. Adam Sowders, 31, led a team of investigators in a no-knock marijuana raid conducted on 28-year-old Henry Goedrich Magee's mobile home in Somerville, 90 miles northwest of Houston.
An informant had told a sheriff's investigator he had seen 10 to 12 marijuana plants in Magee's home, along with rifles and a pistol, which were later determined to be legally owned, and that he was a well-known dealer in the area.
Sgt. Sowders obtained a "no-knock" warrant from the county judge on the grounds that an announced entry could rattle a guard dog or would give Magee time to destroy evidence, and would ultimately be "dangerous, futile, or would inhibit the effective investigation."
When Magee heard strange noises coming from within his home, he "thought he was being burglarized, reached for a gun and opened fire," Magee's attorney, Dick DeGuerin, argued in court.
Magee was charged with capital murder, at which point prosecutors had to prove, beyond a reasonable doubt, that he knew Sowders was a peace officer before he killed him.
"This was a terrible tragedy that a deputy sheriff was killed," DeGuerin stated in an interview, "but Hank Magee believed that he and his pregnant girlfriend were being robbed."
Burleson County District Attorney Julie Renken was tasked with proving Magee murdered Sowders in cold blood, and contended that officers did indeed make an announcement prior to entering.
The events "occurred in a matter of seconds amongst chaos," Renken said. "I believe the evidence also shows that an announcement was made," she argued, according to the Associated Press. "However, there is not enough evidence that Mr. Magee knew that day that Peace Officers were entering his home."
According to the D.A.'s own admission, however, a capital murder charge was pursued with full knowledge that there was insufficient evidence to establish the case.
Sgt. Adam Sowders (Photo courtesy Burleson County Sheriff's Office, via PoliceOne.com)
"If there was not enough evidence that Magee knew Sowders was a cop rather than an armed robber, why did Renken try to indict Magee for capital murder?" asks Forbes contributor Jacob Sullum. "It was the police, not Magee, who created the 'chaos' in which Sowders was killed."
Additionally, says Sullum, the demonstrably futile "war on drugs" is to blame. "His death is doubly senseless: because violence is not an appropriate response to cultivation of an arbitrarily proscribed plant and because, even if we take pot prohibition as a given, there is no need to enforce it by breaking down people's doors while they are sleeping, a tactic that inevitably results in tragedies like this one."
The grand jury's decision is a win-win for everyone; after all, the Fourth Amendment reaffirms the "right of the people to be secure in their persons, houses, papers, and effects, against unreasonable searches and seizures.."
The decision also respects legislation outlined in S.B. No. 378, Texas' version of the "castle doctrine," which permits the use of deadly force when an "actor" believes someone has "unlawfully and with force entered, or was attempting to enter unlawfully and with force, the actor's occupied habitation.."
As Magee's attorney correctly summarized, "He did what a lot of people would have done. He defended himself and his girlfriend and his home."
"Well we feel that the grand jury acted fairly and reasonably and had all of the information that it needed to make the decision that it did. That is that this was a justified shooting and, but we need to say that this is a tragedy," DeGuerin added.
The move to pursue a capital murder charge despite lack of evidence illustrates how far police attorneys will go to defend their own, while at the same time unwittingly attempting to undermine their own rights.
Unable to get the murder rap to stick, the district attorney says felony drug and weapon charges against Magee will be "fully prosecuted." He remains in jail with bond set at $50,000.
Reprinted with permission from Infowars.com