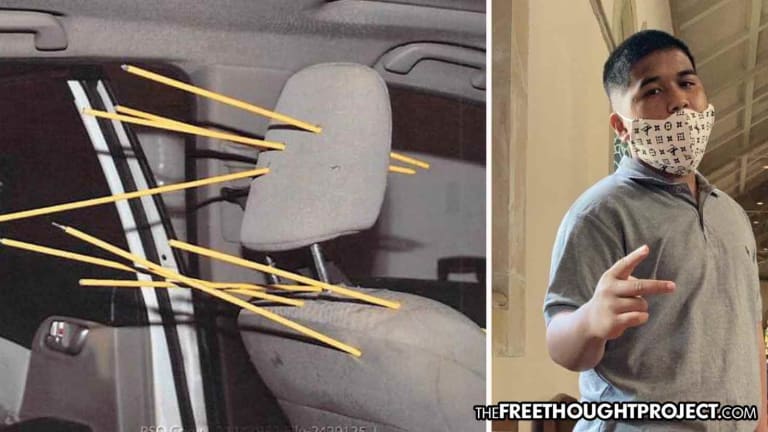 In Extremely Rare Move, 3 Cops Charged with Murder for Executing Fleeing 16yo Boy on Video
In an extremely rare move, three cops are facing murder charges after killing an unarmed 16-year-old boy who was trying to run away.
Honolulu, HI — As the Free Thought Project has reported over the years, it is extremely rare for police officers in America to be charged with murder for killing people on duty. Even when those people are unarmed and innocent, cops in America are rarely charged with murder. It appears that paradigm could be shifting, however, as we've seen several recent cases of American cops facing murder charges for killing people while on duty. In Hawaii, many were stunned this week after not one but three Honolulu cops were charged with murder and attempted murder in connection with the fatal on-duty shooting of a 16-year-old boy.
Iremamber Sykap, the 16-year-old victim, was shot 8 times by police — through the rear window of his car — as he attempted to drive away. The teen's brother, Mark Sykap was also struck by two bullets but survived.
According to police, the incident unfolded on April 5, 2021, after Sykap led officers on chase in a vehicle they suspected was stolen.
Officer Geoffrey Thom, 42, was charged with second-degree murder for allegedly firing the shots that killed Sykap "without provocation." Officers Zackary Ah Nee, 26, and Christopher Fredeluces, 40, face second-degree attempted murder charges for also shooting into the fleeing car.
Interim HPD Chief Rade Vanic released a statement saying the charges against his officers was "surprising."
"We are surprised by the Prosecuting Attorney's announcement to seek charges against the officers after a grand jury comprised of citizens decided not to indict them," Vanic said in the statement. "This is highly unusual, and we are not aware of a similar action having been taken in the past. While we await the court's decision, we will continue to protect and serve the community as we have always done."
The court, however, disagrees.
"The evidence supports the conclusion that the defendants' use of deadly force in this case was unnecessary, unreasonable, and unjustified under the law," the criminal complaints state.
According to the original police report, officers claimed Sykap rammed their car and attempted to use the vehicle as a weapon. Police also claimed they saw a gun in Sykap's lap. However, neither of these things were true.
Prosecutors say body camera video contradicts the officers' claims that Sykap attempted to use the car to ram them, putting their lives in danger. All sides agree that Sykap was not complying with officers' demands but but never did he pose a threat, the complaints state.
As Hawaii News Now reports:
Ah Nee said he thought he saw a firearm on the front passenger's lap, but prosecutors said body camera footage show a thin square object that does not look like a firearm.

Photos included in the criminal complaint showed the direction of the bullets that were fired. Sykap was shot in the back of the head and several times in the shoulder.

Thom's body camera video shows him standing behind the car when he fired 10 times. The two other officers were on the side of the vehicle.
"There was no one in front of the white Honda, and there were no civilians on the sidewalk or anywhere in front of the white Honda," the complaints state. "The evidence confirms that Defendant Thom did intentionally or knowingly cause the death of Iremamber Sykap by shooting (him) eight times."
Naturally, the police union disagrees and blames the public and the press for the prosecution of the "brave men" who executed a child as he fled.
"Our officers have given their lives for these communities that we protect. Tell me what profession does that and gets pounded by the media and keyboard warriors out there for doing our jobs protecting you," union President Malcom Lutu said in a statement.
Apparently, according to Lutu, citizens are protected when cops kill unarmed fleeing children for running away.