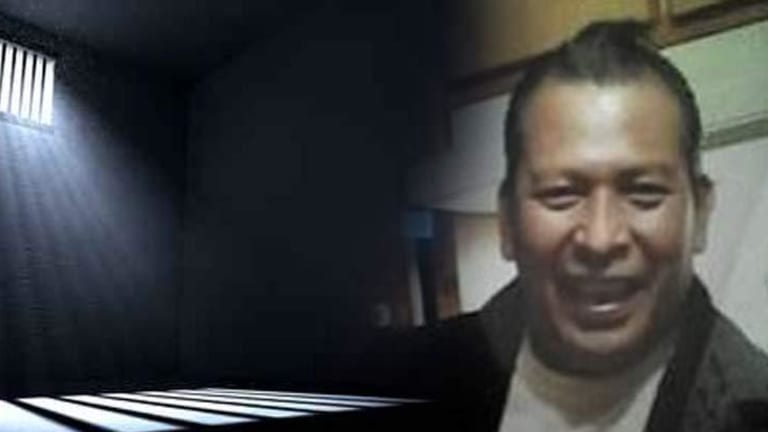 Native American Activist Arrested for Traffic Fine, Dies in Jail 1 Day After Sandra Bland -- Media Blackout
Just one day after Sandra Bland died in jail, another activist, also arrested over a traffic ticket, died in a jail two states away. No mainstream media coverage.
Philadelphia, MS -- On July 9th, Rexdale W. Henry, 53, was arrested for failure to pay a traffic fine. Five days later, on July 14, Henry would be found dead in a Neshoba County, Mississippi jail cell.
Henry died one day after Sandra Bland, who was also arrested for a minor traffic infraction, who also ended up dying in a jail cell.
Like Bland, Henry was an activist in his community. According to the Jackson Free Press, 
Henry, a member of the Choctaw tribe and a lifelong community activist, coached stickball and had been a candidate for the Choctaw Tribal Council from Bogue Chitto the week before his arrest on July 9 for failure to pay a fine.
Helping with the family's independent probe are civil rights activists John Steele, a close friend of Henry's, and Diane Nash, a cofounder of the Student Nonviolent Coordinating Committee, as well as Syracuse University law professors Janis McDonald and Paula Johnson of the school's Cold Case Justice Initiative.
After Sandra Bland died in a Texas jail, the country became outraged, and her face was on Television screens from coast to coast. However, Henry's death was swept under the rug, with local media releasing only a three-sentence blurb, stating that the autopsy is being performed, and the Mississippi Bureau of Investigation is looking into the death. According to the report, police last saw Henry alive at 9:30 am and just 30 minutes later he would be found dead in his cell. No cause of death has been released, and no other details surrounding his death have been given to the public.

The lack of coverage of Henry's death is indicative of the epidemic of police killings of Native Americans. It is a lesser known truth that Native Americans are killed by cops at a rate higher than any other ethnic group.
According to the data, Native Americans make up less than 1 percent of the population, but they account for 2 percent of the deaths that occur at the hands of police.
Sadly, Henry is now part of that statistic. But thanks to anonymous donors, who've flown Henry's body to Florida for an independent autopsy, there is a chance that justice could be served in Henry's death.
Earlier this month we reported on the story of Paul Castaway, another Native American man who was killed by police.
On Monday, Al Jazeera released a report highlighting the epidemic of police killings of Native Americans in the US, using Castaway's death as an example.