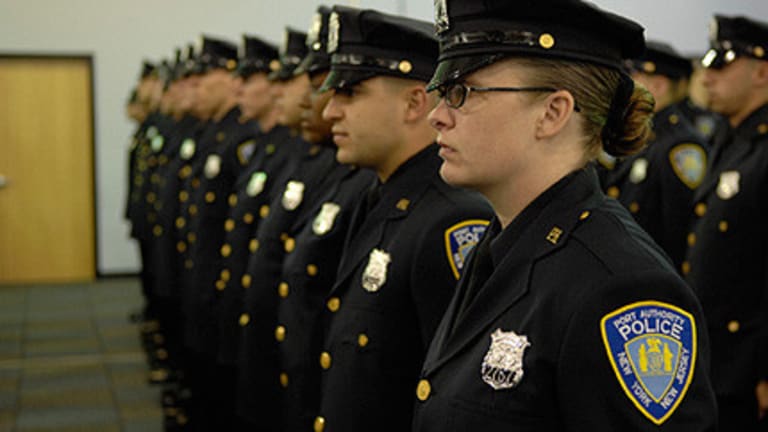 Over a Dozen New Cops Go On Violent Drunken Rampage Immediately Following Graduation
"Everyone was drunk, they were telling people they were cops and to f--- off, and some were fighting with patrons and themselves, and there was maybe even a little ass-grabbing."
The largest class in the history of the Port Authority Police Department, graduated on August 22, at the Dunn Sports Center in Elizabeth New Jersey.
Immediately following the graduation more than a dozen officers broke off from the group and began to raise hell.
The newly anointed boys in blue ended up in the Texas Arizona Bar and Grill, a large brewery and sports bar in Hoboken, NJ.
"It quickly got totally out of control," a source told On The Inside.
"They were telling people they were cops and to f--- off, and some were fighting with patrons and themselves, and there was maybe even a little ass-grabbing."
As the bouncers tried to remove the rowdy new officers, they refused, saying "we are cops." Finally and ironically, the police were called. But even then, these despicable new 'law enforcement officers" refused to listen to their bosses. According to sources, some of the graduates began trash talking their supervisors.
"You would think they would have made a beeline to hide or look for the back door, but some of them could have cared less," the source said.
Supervisors from the Port Authority Police Department academy may also be disciplined for witnessing the rookies' barroom antics, but not reining them in, a source told the Daily News.
"It was stupidity beyond belief," the source said. "Those guys are in trouble."
According to the Port Authority Department, new graduates are on probation, so instead of getting paid vacation these rookies could actually be fired for their actions.