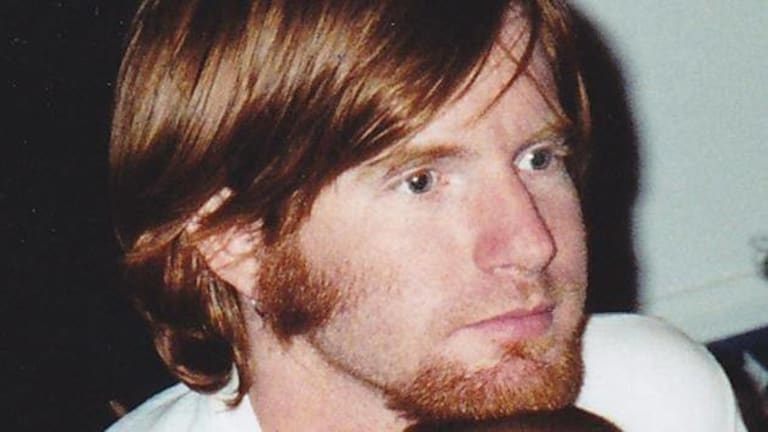 Nine Years and Still No Justice for Kelly Thomas
It has been nine years since the murder of Kelly Thomas at the hands of Fullerton police and all of the officers responsible are still free.
Update: 7/5/2020
Today marks the nine year anniversary of Kelly Thomas' horrific and fatal beating by six Fullerton police officers. 6 years ago many of us gathered at the murder site, now known as "Kelly's Corner", alongside his family and friends for a night of remembrance.
For those unfamiliar with the case, Kelly was an unarmed, schizophrenic, transient man, savagely beaten to death by the deranged Officers Jay Cicinelli, Manuel Ramos, Joe Wolfe, Kenton Hampton, James Blatney, and Sergeant Kevin Craig.
During the nine minute long attack Kelly pleads with the officers for his life repeatedly while calling out for his father 31 times. He eventually succumbs to the violence and is left in the road dying while medics who arrive are told to treat the minor boo-boo on Officer Ramos' elbow before even being notified of Kelly helplessly laying there. He never regained consciousness and was removed from life support five days later.
The chilling murder video can be seen here.
"Now you see these fists?" Ramos asked while snapping on a pair of latex gloves.

"Yeah, what about them?" Thomas asked.

"They are getting ready to fuck you up," said the soulless Officer Ramos.
Kelly's last words can also be heard on the video...
"Dad help me.", "God help me.", "Help me. Help me. Help me."
Some how the jurors didn't see this man pleading for his life, using words like "sir" and "I'm sorry", while being pounced on by six blood thirsty monsters as problematic.
"Just doing what they were trained to do".
Jay Cicinelli and Manuel Ramos were acquitted in January leading to charges against Wolfe being dropped and the remaining three still wearing badges while stalking the streets of Fullerton with their gang in blue.
In fact, the only people to serve jail time in relation to Kelly Thomas' murder have been those protesting it. They are known as the Fullerton 15 and more information can be found here and here , or by checking the hashtag #Fullerton15 on Facebook and twitter.
Luke Hamilton has already served 45 days for spray painting an anarchy sign on the Police Dept, and Jordyan Carroll served a week for defending herself after being assaulted by an aggressive reporter. The rest are still yet to be sentenced.

The memorial was calm and respectful. There was music, food, and art. Many people brought chalk to leave their respect, brighten up his corner, and to voice their displeasure with the killer cops and the lack of justice.
Ron Thomas, Kelly's father, gave a beautiful and emotional speech. He spoke of how happy he was that he was able to get charges filed against the officers, despite the outcome- first time in Orange County history. He spoke of the upcoming civil case which will begin on December 1st.
He also told us there is a group of people who used to be part of Kelly's Army who are now working for the defense, and stressed how important it is to be aware of the threat of undercovers both online and off.
At one point he held up a bag of buttons he received, each with the face and name of a police murder victim. He spoke of the woman beat up by CHP on the side of the road last week, and how we need to stand against this violence and protect each other.
Ron also updated us on the fact that the Attorney General emailed the judge of the civil case saying that he will not honor "use immunity" even if it was granted, because it is out of the civil court's jurisdiction. This is a wonderful sign that brings hope of federal charges possibly being filed.
What they could possibly have left to investigate is mind boggling. Once one watches the video, it seems pretty clear what happened.
Mr. Thomas also plead for at least one juror to come forward to explain why they voted the way they did. He stated he just needs to know why. We all want this answer. If one of you stumbles upon this, please speak up, even if only through a lawyer and anonymously.
He also updated us on the fact that the monster known as Jay Cicinelli is a mail carrier for the city of Huntington Beach. His route is known, and Kelly's Army has already put flyers in every mailbox letting people know who their mail man is and what he has done.
Ramos is currently doing remodeling and construction in Yorba Linda with his brothers. I would not want to be any where near that man holding a hammer. Employ him at your own risk.
Ron also asserted that he wants to know what rock Wolfe is hiding under and what hes doing. Wolfe has always managed to stay off the radar. If anyone knows, please send an update to the Free Thought Project. This can also be done anonymously if need be.
Watch Ron's speech in its entirety courtesy of InLeague Press
At the actual time of Kelly's beating candles were lit for a moment of silence and people sat in the street where it happened to reflect.
Mr. Thomas also had another message for you-

Broadcast live streaming video on Ustream
Rest in Power Kelly, we will never forget and will never stop fighting.
Three long years, zero justice.