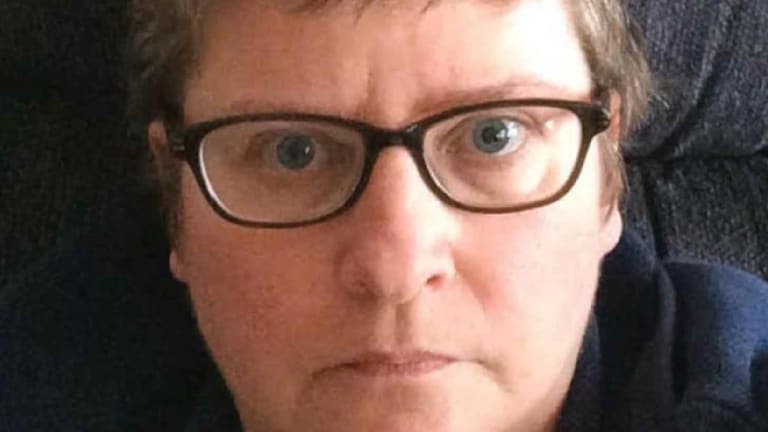 Cop Punches, Arrests Innocent Paramedic for Trying to Save a Life - Keeps Job, No Apology
An irritated cop punched a former paramedic for helping a man, now taxpayers have to pay for a police department which refused to issue an apology.
St. Paul, MN — All she wanted was an apology from the police department for her unlawful and forceful arrest, and she would drop her lawsuit against the St. Paul Police Department and the city. But since she didn't get a written apology, along with her requirement that the arresting officer be disciplined, she went ahead with her lawsuit. Now there's late-breaking news the city has settled out of court.
It all started in 2013 when Christie Jones, a former paramedic, stopped to help a man who was injured. According to the Duluth News Tribune:
Jones was driving home from a physical therapy appointment on the afternoon of Oct. 9, 2013, when she saw a man dripping blood on Thomas Avenue, a few blocks from Marion Street.

The man told Jones his girlfriend had stabbed him in the neck. Jones, who said she spent 20 years as a paramedic in Kentucky, Georgia and California, told the man she was a former paramedic and asked if she could help, according to her lawsuit. Jones noticed he had a severe cut on his elbow, but no stab wounds on his neck.

When St. Paul officer Armando Abla-Reyes arrived, Jones said she told him what she knew of the man's injuries. Jones, who wasn't wearing protective gloves, said she had accidentally touched a blood-soaked area of the man's shirt and she saw Abla-Reyes was about to do the same. The officer also wasn't wearing gloves and Jones said she didn't want him potentially exposed to an infectious disease.
"I told him, 'Watch it,' and put my hand out," she said. The simple act of advising the officer must have challenged his sense of bravado. Abla-Reyes then swung his arm and hit Jones in the chest, flailing her backward on her already damaged heel.
She was wearing a walking cast (boot) for a ruptured Achilles' tendon, and the punch by the officer didn't help. Taken aback by the situation, apparently, Jones told the officer she was going to file a complaint against him and wanted to speak with his supervisor.
She then began to do what we at The Free Thought Project encourage our readers to do. She began recording the scene with her cell phone camera standing some 30 feet away while doing so. Abla-Reyes approached Jones, asked her for her name and date of birth, and then arrested the former paramedic who'd already had a long career in emergency services. He put her in handcuffs and stuffed the Good Samaritan in the back of his squad car — an action which was certainly humiliating for her.
Since the altercation with Jones, it appears Alba-Reyes has been reassigned. He's no longer a patrolman but instead works in the department's community engagement unit handling permit and event planning. We contacted the City of St. Paul and spoke with the town clerk who confirmed with us the city did indeed vote on Wednesday and approved a settlement to Jones in the amount of $23,500.
But the St. Paul taxpayers did not have to shoulder the costs of the lawsuit if the police department had simply complied with Jones' request to issue a written apology and discipline the police officer who she said was out of line.
If you live in St. Paul, and you're appalled that the police department was too prideful to apologize and correct their officer, you might want to give them a call and let them know you're not happy you'll be paying more taxes because they can't swallow their pride.
"All she was there to do was help and she ended up in the back of the squad [car] in handcuffs," said Zorislav Leyderman, Jones' attorney. Unfortunately, it appears the masses will once again be monetarily penalized for the reckless actions of an irritated police officer.