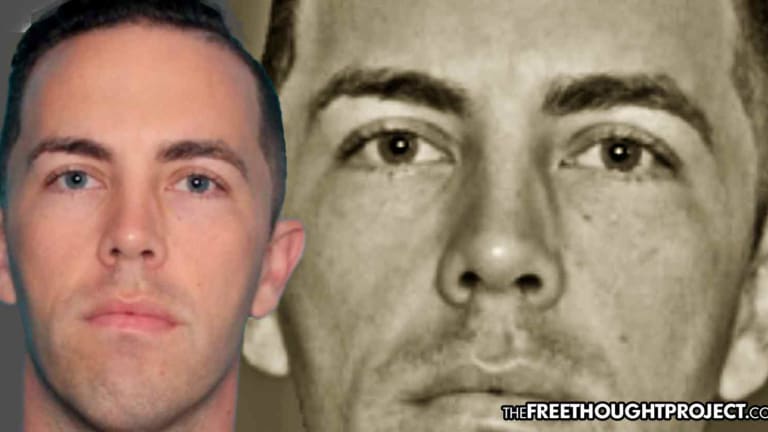 NO JAIL for Cop Who Admitted He Raped Woman in Patrol Car to Avoid Arrest
Despite admitting to having a victim perform a sex act on him to avoid arrest, a police officer will get no jail and was sentenced to just one year probation.
Wilmington, PA — In October of 2018, Tyneka Cephas had driven down to Wilmington to visit the grave of her daughter Tynesia who had tragically been killed at age 16 in a random shooting in 2017. Her pilgrimage of grief morphed into a nightmare of sexual abuse, however, when Wilmington Police Cpl. Thomas R. Oliver Jr. pulled her into his car and proceeded to sexually violate her.
Now, after fighting for her abuser to be held accountable for the last 2 years, Cephas found out that Oliver will not be going to jail. Instead, he was given a year of probation, despite admitting to the entire situation.
"It was a horrid thing," Cephas said of the incident. "He treated me as if I was a prostitute."
"I had just come up here from Georgetown, Delaware, because it was my daughter's 18th birthday. She was a victim of gun violence and we were celebrating her birthday at the gravesite," she explained to reporters in a press conference.
That day, Oliver, an 11-year veteran of the force, decided to drive up to Cephas as she walked down the 700 block of East Ninth Street on the way to her daughter's gravesite. When Oliver pulled up, he told Cephas to sit in the front seat of his car. He then told Cephas she had a warrant for her arrest, while simultaneously exposing himself to her.
He then issued the ultimatum; perform oral sex, or face arrest. He then grabbed her by the head and forced her onto his exposed penis. These facts are undisputed by both parties.
Cephas would then file a complaint and an investigation was launched into the allegations.
Months after the incident, Oliver would be arrested and charged with second-degree rape, sexual extortion, and having sex with a person in police custody. He was ordered held on $66,000 cash bail following the nearly five-month investigation.
At the time, Police Chief Robert J. Tracy called the charges "deeply troubling and disheartening. The charge that one of our officers abused his authority to victimize a member of the public in this manner is sickening."
Fast-forward to this month, however, and the deeply troubling and disheartening act by one of their officers, has been swept under the rug. Oliver beat all charges except official misconduct and was sentenced to just one year of probation — this, in spite of the fact that he admitted to the entire ordeal.
"It's all undisputed," Cephas' lawyer Emeka Igwe said. "The officer does not dispute that this horrible incident took place while he was in uniform in his patrol car and he's even admitted that it was wrong and he's apologized to Ms. Cephas in court, but yet, the mayor of Wilmington and the police chief have yet to reach out to Ms. Cephas."
The defense likely claimed that Cephas somehow consented to the act, which is as asinine as it is insidious.
Oliver had a gun, handcuffs, and threatened to throw her in jail when he demanded oral sex.
When armed individuals can chain a person's hands or kidnap them, there is no reasonable manner in which that person could consent to having sex. Even if there was no struggle and the arrested person goes along with police demands, when you are under duress and kidnapped against your will, there is no consenting.
Despite the clearly immoral grounds for such encounters, in a sample of 158 police officers who've been charged with sexual assault, sexual battery, or unlawful sexual contact with somebody under their control, at least 26 have been acquitted or had charges dropped based on this consent defense, according to a Buzzfeed review of a Buffalo News database of more than 700 law enforcement officers accused of sexual misconduct.
These numbers are indeed startling and Cephas hopes her lawsuit will prevent cops from making future victims.
"I just hope this don't happen to nobody else and if it does, I hope they can bring it forth, because when people are in power and have authority, people don't believe us," she said.