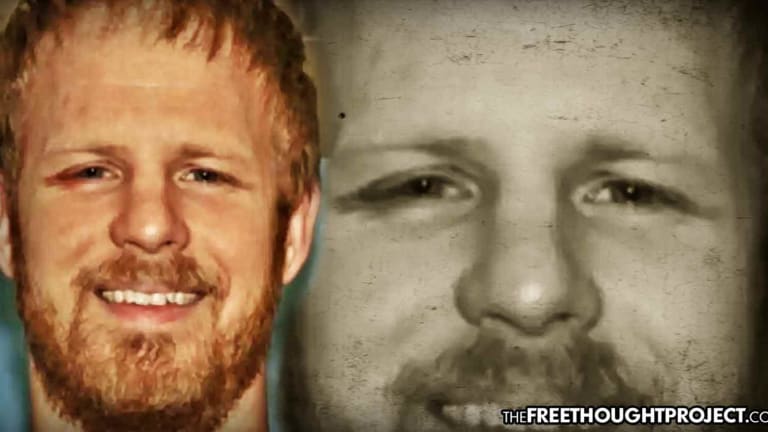 No Jail for Man Who Strangled Native Woman—DA Says Losing Gov't Job Was Enough Punishment
The district attorney claimed that because the man lost his job as a federal government employee, it was essentially a "life sentence."
Anchorage, Alaska – A former government employee was found guilty of offering a woman a ride and then assaulting her and leaving her body on the side of the road. But instead of being sentenced to prison, the man is being given a "pass."
Justin Schneider, 34, was indicted on four felony charges, which included kidnapping, assault, and offensive contact with fluids. He ultimately accepted a plea deal for the incident from August 2017, and his sentence is being criticized by many who believe he should be in prison right now.
Schneider assaulted a 25-year-old Native woman in the middle of the day after he saw her at a gas station, looking for a ride. He introduced himself as "Dan," and then said he needed to make a stop before her destination. He took the woman to a secluded destination and then "full on tackled" her, according to a report from KTVA.
In a criminal complaint, Anchorage Police Department Detective Brett Sarber said that when Schneider attacked the woman, he "immediately and violently grabbed her neck in a front choke hold with both hands and told her if she screamed, he'd kill her," and then he "kept squeezing her neck harder, and then told her that he was indeed going to kill her."
The woman lost consciousness and later reported that she tried to fight Schneider off, but he overpowered her and she honestly believed she was going to die. When she became conscious again, she was covered in Schneider's bodily fluids and she said he had just finished masturbating and was zipping up his pants.
"The man told her that he wasn't really going to kill her, that he needed her to believe she was going to die so that he could be sexually fulfilled," Sarber wrote.
After Schneider was finished assaulting the woman, he retrieved her backpack and phone from the front seat of his car and left her on the side of the road. She then called the police and reported the vehicle's license plate number. Later, when she was asked to choose her attacker out of a lineup of men, Sarber said she "made a statement during the lineup similar to, 'You don't forget the face of the man who almost killed you.'"
A nearby construction worker corroborated the claim that he saw a man who resembled Schneider, the victim, and the SUV in the area. Sarber also noted that the woman was "very traumatized, and was very emotionally upset recalling the event to the point where she could hardly speak."
While there appeared to be plenty of evidence to convict Schneider, he was instead offered a plea deal where he simply pleaded guilty to a single felony assault charge. He was sentenced to two years with one suspended, and he was not forced to go to jail because the judge instead let him receive credit for time served wearing an ankle monitor while he was living with his family.
In the days after the assault, a press release from the Anchorage District Attorney's office noted that "if convicted of kidnapping, Schneider faces a sentence of five to 99 years in prison."
However, the Alaska Star reported that Judge Michael Corey claimed he approved the plea deal because no matter what, Schneider was "going to be a member of our community," because of the fact that "he will not be in jail for the rest of his life, even if [he] had been convicted on all of the counts for which he was charged."
While the attack and assault Schneider was charged with told the story of a dangerous individual who acted with intent and committed a pre-meditated assault, it seems as though both Judge Corey and the district attorney saw Schneider in a completely different light.
Anchorage Assistant District Attorney Andrew Grannik said the result of this case could be described as Schneider's "one pass," as if the man had been caught speeding, instead of assaulting a woman and leaving her scarred for life mentally, physically and emotionally.
"That's the reason why I made the deal that I've made because I have reasonable expectations that it will not happen," Grannik said. "But I would like the gentleman to be on notice that that is his one pass—it's not really a pass—but given the conduct, one might consider that it is."
When Schneider was initially charged with assault and kidnapping, he was fired from his job as an air traffic controller for the federal government at the Ted Stevens Anchorage International Airport.
Grannik actually went as far as to say that Schneider losing his job working for the federal government was a "life sentence" in and of itself, as if Schneider was the victim in the case, instead of the one who committed the assault.
The news of Schneider's sentence resulted in outrage, and APD's Criminal Division Director, John Skidmore, responded by releasing a statement in which he claimed that "the word choice used—that is, that some would view the sentence as a 'pass'—was unfortunate and misunderstood." However, he went on to defend the decision and did not address the long-term effects the assault will have on the victim.