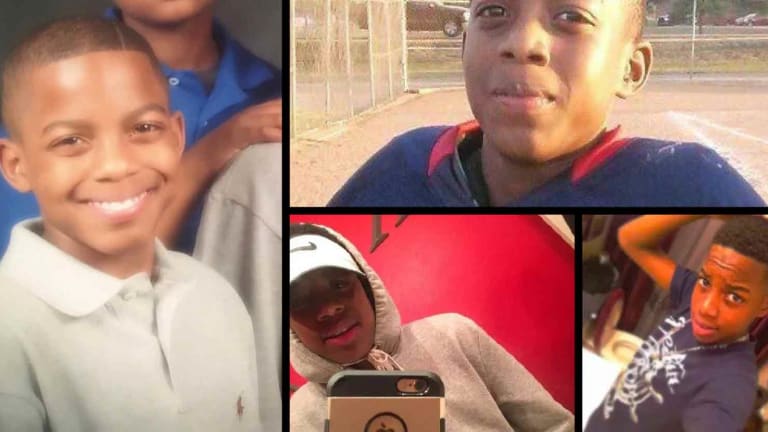 'He Was Not a Thug': Cop Shoots into Car of Innocent Kids, Kills Unarmed 15yo Boy
15-year-old Jordan Edwards had committed no crime and was simply a passenger in a vehicle, when he was murdered by police.
Balch Springs, TX — A family is devastated and a community is in shock after a model student and athlete has been killed by a Balch Springs police officer. While police refuse to identify the boy, family and friends have identified him as 15-year-old Jordan Edwards. According to the family's attorney, he was unarmed and had committed no crime when he was killed.
According to police, they were responding to a party at which underage drinking was allegedly taking place. There were reports of intoxicated teenagers moving along the 12300 block of Baron Drive around 11 p.m. Saturday night.
Police claim responding officers heard gunfire while looking for the alleged intoxicated teens. When they saw a car in which Edwards was a passenger, one officer opened fire as the vehicle backed up.
"There was an unknown altercation with the vehicle backing down the road towards the officers in an aggressive manner. An officer shot at the vehicle, striking a front seat passenger. The individual was transported to the hospital where he was pronounced deceased," according to a news release by the Balch Springs police.
No guns were found in the vehicle.
All too often police use excuse that a vehicle was presenting a threat and open fire. As we've extensively reported — the overwhelming majority of the time — this is untrue.
Also, according to the family's attorney, Lee Merritt, the teens in the car were not the ones police were looking for and had not been drinking.
Merritt explained to the Dallas Morning News that Edwards and his friends were trying to escape from the gunfire when the officer killed him.
According to Merritt, the other teens in the car are not facing charges either — including the driver who allegedly backed his car up aggressively toward an officer. They were all innocent.
"They were simply leaving a party where they believed danger was, so I can't wrap my mind around why an officer decided to shoot into the car," said Merritt.
"An unarmed 15 y/o child died after being shot in the head by Balch Springs PD. A cop shot multiple rounds into a car filled with teens," Merritt said on Facebook.
"Another family ripped apart by police brutality. There was absolutely no justification for this murder," Merritt said on Twitter. "We demand justice!"
Police have refused to release any further information about the case.
"Great kid. Awesome parents. He was not a thug.  This shouldn't happen to him," said Chris Cano, whose son played football with Edwards.
A longtime family friend, Robbin McDonald, told KDFW-TV that Jordan "was a straight A student, I can tell you he was always smiling. I can tell you he was a very, very brilliant and humble and very sweet kid."
His former football coach, Kim Hickman, told KXAS-TV, "I'm hurt devastated, I mean, I love that kid it hit home, when I heard it, it hit home, it's sad."
According to the Balch Spring Police department, the Dallas County Sheriff's Office will be investigating the shooting. However, the sheriff has yet to comment on the incident. But they have launched a criminal investigation and the Public Integrity Unit of the Dallas County District Attorney's Office's will also be investigating.
All officers in the Balch Spring Police department wear body cameras and all vehicles have dash cameras. However, no video has been released.
Merritt is now calling for the immediate release of the videos which have undoubtedly already been reviewed by the department.
As WFAA reports, Merritt said the Edwards family wants to see police body cam footage and wants better answers for how the incident unfolded. He said one of Jordan Edwards' brothers was also riding in the vehicle, and the driver was also 15-years-old.