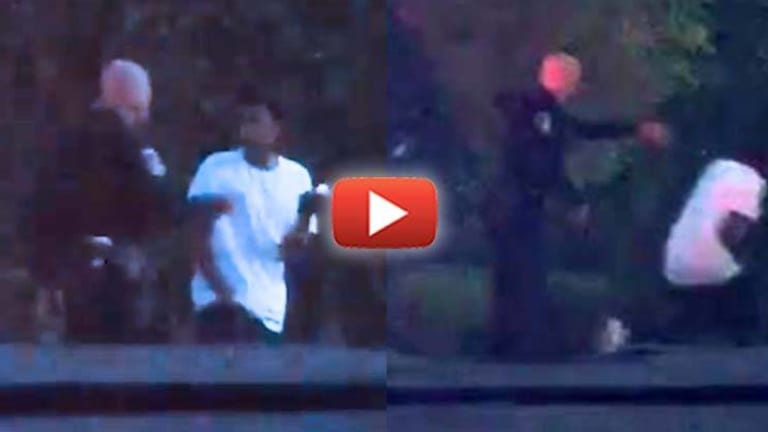 Notoriously Violent Cop Caught on Video Beating Up Innocent Teen - Won't be Charged
This cop was caught red handed treating an innocent person like an animal and nothing is going to happen to him.
Minneapolis, MN -- Video uploaded to Twitter in October exposed Richfield police officer Nate Kinsey for assaulting a teen as he talked on his phone.
In the video, Kinsey then becomes hyper-enraged and hits 19-year-old Kamal Gelle in the head and then shoves him for no reason.
"He's a cop," said Gelle. "He had two dogs in the car barking. He had a gun. With everything that's been going on with police ... I got scared. I thought I was going to be a victim."
In spite of the damning video evidence, Minnesota's state Bureau of Criminal Apprehension announced this week that it concluded its investigation and the Hennepin County Attorney's Office declined to file charges against the officer.
"The statement [the officer] made did not meet the statutory requirement for a terroristic threat," said Chuck Laszewski, a spokesperson for the county attorney's office, referring to the officer telling Gelle to 'leave my city.'
In typical bureaucratic fashion, Laszewski explained that because they are passing the buck, they won't charge him. "As for the physical contact, the crimes that could have been considered were misdemeanors or gross misdemeanors, which the county attorney's office does not handle," he said.
The Star Tribune Reports that Kinsey has a history of violence within the department:
(Kinsey) has been disciplined by his department at least twice in recent years for improper use of force — including a specific warning against hitting suspects in the head.

After the second incident, he was demoted from the department's K-9 unit and SWAT team and lost his position as a field training officer. He was ordered to undergo remedial training in the proper use of a police canine and the proper use of force.
The training appears to have been entirely ineffective.
In October, the Richfield police announced that "the department will conduct a thorough investigation into this matter, and will be transparent throughout the process. Information will be released when it becomes available."
No information about the ongoing investigation has been released to date -- so much for being 'transparent.' In the meantime, however, Kinsey's been on a paid vacation for two months.
The Free Thought Project contacted the department for an update on the 'investigation' but have yet to receive a response.
Below is the video of that October incident. What do you think, should this officer be charged with a crime for treating an innocent person this way?