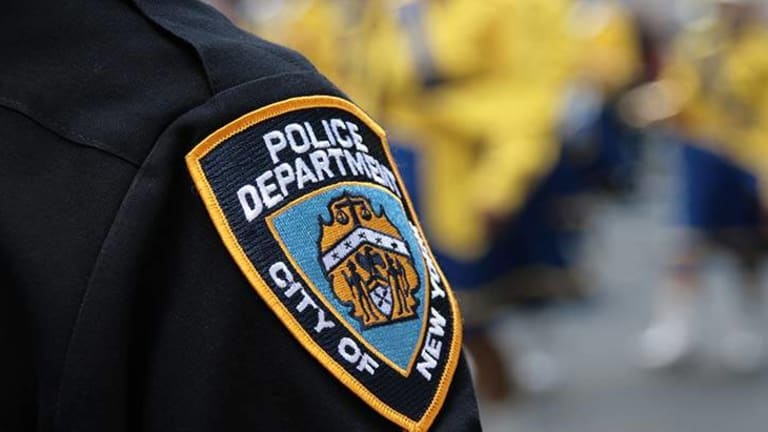 NYPD Caught Trying to Delete and Cover Up Records of their Police Brutality and Killing
Changes to online entries of Eric Garner and others came from IP addresses at NYPD headquarters
Changes to online entries of Eric Garner and others came from IP addresses at NYPD headquarters
Edits to the Wikipedia pages of Eric Garner, Sean Bell, Amadou Diallo, and other victims of police brutality in New York City have been traced back to the NYPD headquarters at One Police Plaza, according to a report.
The news outlet Capital New York broke the story on Friday. According to their reporting, the edits made to the pages which detailed Garner's death last July at the hands of NYPD officer Daniel Pantaleo include:
"Garner raised both his arms in the air" was changed to "Garner flailed his arms about as he spoke."
"[P]ush Garner's face into the sidewalk" was changed to "push Garner's head down into the sidewalk."
"Use of the chokehold has been prohibited" was changed to "Use of the chokehold is legal, but has been prohibited."
The sentence, "Garner, who was considerably larger than any of the officers, continued to struggle with them," was added to the description of the incident.
Instances of the word "chokehold" were replaced twice, once to "chokehold or headlock," and once to "respiratory distress."
In previous years, IP addresses that linked back to One Police Plaza also attempted to delete the Wikipedia pages for Sean Bell, an unarmed man killed by police in a hail of gunfire in November 2006, as well as Amadou Diallo, shot dead by an officer who claimed to mistake Diallo's wallet for a gun in November 2013.
Bell's page was also edited to change the sentence "one Latino and two African-American men were shot a total of 50 times" to "one Latino and two African-American men were shotat a total of 50 times" (emphasis added).
An NYPD spokesperson, Det. Cheryl Crispin, told Capital New York that the matter was "under internal review."