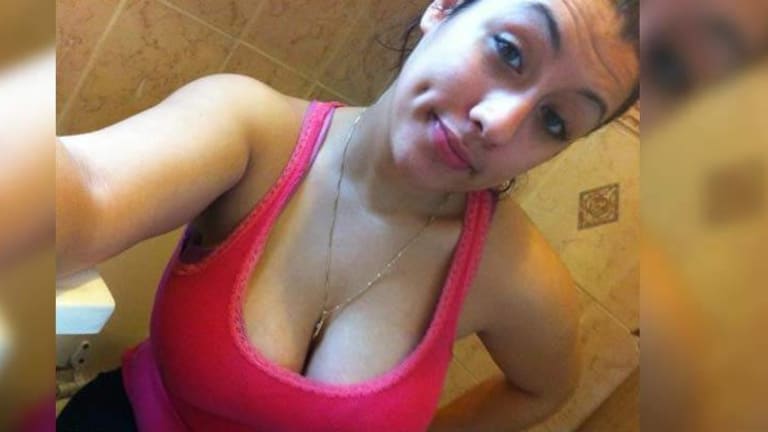 Underage Girl Brushes Off Cop's Flirting Attempt, So She's Swarmed by Cops, Groped and Arrested
A teenager from the Bronx wins a lawsuit against the NYPD after she was wrongfully arrested and sexually harassed by a police officer.
New York City, NY -- A teenager from the Bronx was recently paid $45,000 after she was wrongfully arrested and sexually harassed by a police officer. The officer was also assisted by a number of other NYPD cops who helped him take her into custody.
The incident occurred on November 4th of 2013 when a young girl named Natalie Erlich, who was 17-years-old at the time, was walking home from school. During her walk, she was approached by Officer José Peinan and another cop who were not in uniform and did not identify themselves as police officers.
According to court documents, Peinan made several attempts to flirt with the girl but was immediately brushed off, much to his disappointment. After the rejection, Peinan became aggressive with the girl and arrested her on bogus charges. The officer claimed that since the girl asked if he was a police officer, that she had "blown his cover."
"I had on a camouflage hat and [Peinan] had on camouflage pants. He said, 'We match.' I brushed him off and I laughed," Erlich told The New York Post. After that, she said that she attempted to walk away and avoid him, and that is when he became more aggressive.
"He said something slick like, 'Where are you going?'" she said, adding that she told Peinan that she was going home and asked if he was a cop.
When the officer replied by saying "maybe," she then told him that was "a cop answer," and at that moment a swarm of officers descended upon the girl, and Peinan told them to handcuff her and take her into custody.
When asked why she was being arrested, Peinan told her that "You know why, you're being a smartass."
Erlich and one of her friends were then taken to jail and not released until 11 a.m the following day.
When she was finally released, Erlich decided to file a lawsuit against the officers and the police department for wrongful arrest and sexual harassment. According to the lawsuit, the girls were arrested because the officer was "angered at having his advances rebuffed."
The lawsuit also states that the Erlich was groped by police while they were arresting her.
To avoid more details coming out in court, the city agreed to settle the case with a $45,000 hush payment.
Officer Peinan is currently the target of 3 other lawsuits and has reportedly not received any disciplinary action.
John Vibes is an author, researcher and investigative journalist who takes a special interest in the counter culture and the drug war. In addition to his writing and activist work he organizes a number of large events including the Free Your Mind Conference, which features top caliber speakers and whistle-blowers from all over the world. You can contact him and stay connected to his work at his Facebook page. You can find his 65 chapter Book entitled "Alchemy of the Timeless Renaissance" at bookpatch.com.