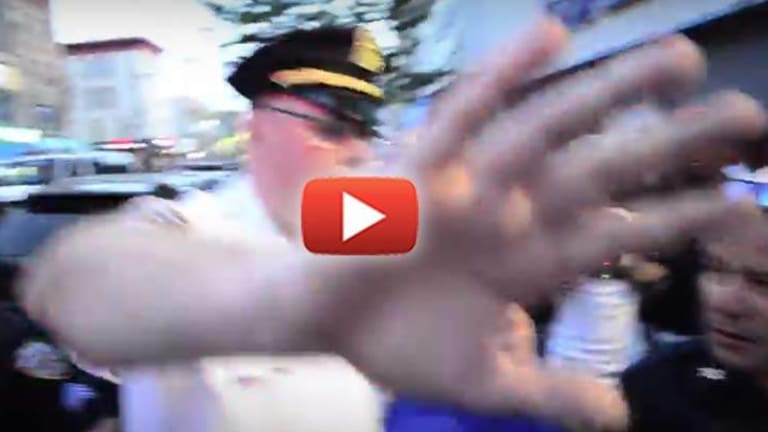 This NYPD Cop Didn't Get the Memo About Filming Being LEGAL -- Now He's "YouTube Famous"
The NYPD actually sent out a memo telling their officers to allow people to film them and not to interfere -- this cop must have not gotten that memo.
New York, NY -- A New York police Lieutenant decided to become infamous this week as he told a person filming that it is illegal to film police. Despite it not being illegal, the officer was persistent as he forcefully told the man that it was.
While it is unclear as to what the incident is over, the officer's actions are perfectly clear. He wanted to violate the rights of the man filming.
What's most ironic about this video is that in August of 2014, the NYPD sent a memo to all the departments explaining that it is illegal to interfere with persons who are filming them.
"Members of the public are legally allowed to record police interactions," the memo stated. "Intentional interference such as blocking or obstructing cameras or ordering the person to cease constitutes censorship and also violates the First Amendment."
Well, apparently this Lieutenant with the New York's 72nd precinct -- didn't get the memo.
As the video begins, the situation appears to be a chaotic one. "Get that down, out of my face, it's illegal to film me," the Lieutenant asserts.
"No it's not illegal!" the man filming rebuts.
But the Lieutenant cares not about the illegality of his actions as he shoves his hand in the man's face for practicing his first amendment rights.
Well NYPD officer from the 72nd precinct, you are next up to become "YouTube famous." Perhaps the police will think twice before violating the rights of individuals next time.