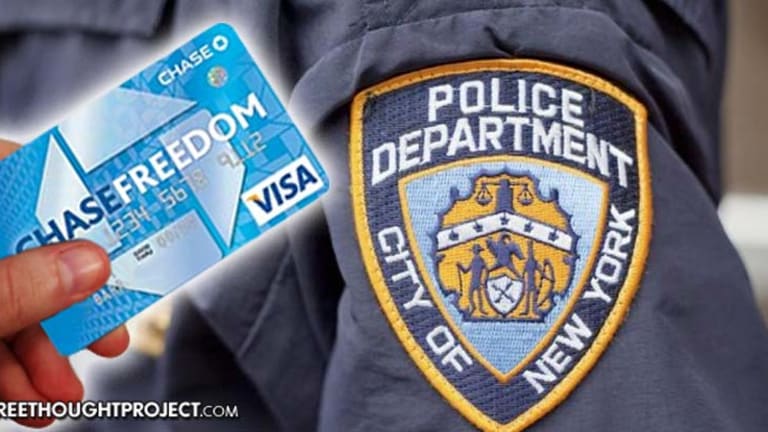 NYPD Cop Steals Fellow Cop's Credit Card, Gets Caught in Multiple Videos On a Huge Shopping Spree
One of the NYPD's finest was caught in the act on video at several stores using a co-workers credit card that she had stolen.
New York, NY -- NYPD Officer Josanne Hernandez, 27, was forced to resign last week after she was caught stealing a credit card from another officer. According to NY Daily News, Hernandez was caught in the act on video at several stores using a co-workers credit card throughout the week.
The victim reported that her card was stolen and that Hernandez was in the room at the time, so the authorities knew to keep an eye on Hernandez.
After stealing the card, Hernandez spent $38.98 at a Walgreen's where she was caught on video, but then went on an online shopping spree on the Bloomingdales website, spending $1,088.79. She then spent $57.07 at a local Target, which was also caught on video.
She then went online again and spent $1,783.30 on Nordstrom's website and $484.50 from Missguided.com.
In total, it was reported that she stole $3,452.64 worth of items during her shopping spree.
Hernandez was hired at the NYPD, and, in less than a year, made a salary of $42,819.
Since Hernandez was still within her two-year probationary period it was very easy for the department to force her to resign. However, if she was with the NYPD for any length of time, she would have likely been able to keep her job.
Hernandez was charged with possession of stolen property and petty larceny and was released without bail.
This is not the first time that we have reported on NYPD cops stealing from one another and going on shopping sprees.
Last year, 46-year-old NYPD veteran Elisha Duncan was found by officers after he disappeared for 2 days with $40,000 in cash that belonged to his co-workers.
Duncan and a group of other officers had planned to travel to Seattle over the weekend for a Giants football game. Duncan was responsible for $40,000 in cash that his co-workers had entrusted him with for the trip. Oddly, Duncan disappeared just before the group was about to leave town and didn't come into work for two days.
What Duncan was doing all weekend also remains a mystery. However, a source told the New York Times that Duncan was spotted on security footage at the Empire Casino in Yonkers before he was found.
[author title="" image="https://scontent-lax3-1.xx.fbcdn.net/v/t1.0-0/p206x206/11180635_10206767821827999_559224194627129346_n.jpg?oh=1629dfaa493cde9bde7d896161275ada&oe=58A44235"]John Vibes is an author and researcher who organizes a number of large events including the Free Your Mind Conference. He also has a publishing company where he offers a censorship free platform for both fiction and non-fiction writers. You can contact him and stay connected to his work at his Facebook page. John is currently battling cancer naturally, without any chemo or radiation, and will be working to help others through his experience, if you wish to contribute to his treatments please donate here.[/author]