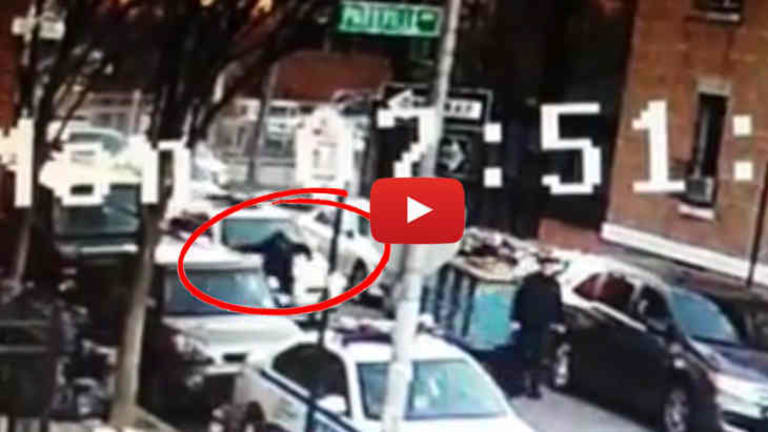 Is this what the NYPD Has Been Doing After Refusing to do Their Jobs?
New York, NY -- As we reported last week, the NYPD has basically stopped doing its job since the murder of officers Rafael Ramos and Wenjian Liu.
A new video shows that they have apparently found a new way to spend the extra time they have after not doing their jobs.
The video, obtained by the website, Breaking 911, shows a police officer riding on the hood of a patrol car.
According to Breaking 911, the incident happened at Seton Place and Parkville Ave in the confines of the 70 Precinct.
The officer was rushed to Lutheran Trauma Center with a police escort and chopper overhead.
If this wasn't a case of officers wasting time and idiotically horsing around, then the NYPD has some serious explaining to do.
Why on earth would a cop get on top of a cop car and get driven down the street?
Below is the video of the incident which happened just around the corner from the precinct located in Brooklyn.