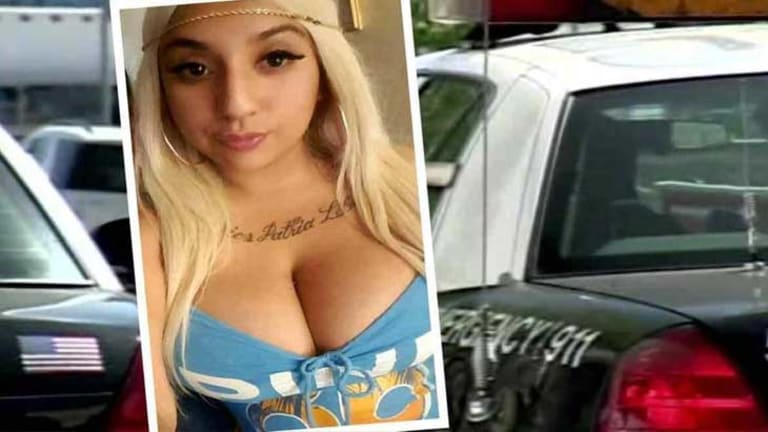 Civilians Take Over Oakland Police Dept After 3rd Chief Ousted During Underage Sex Scandal
As Oakland cops jump from a sinking ship, there is no one left to step up -- civilians have now taken over.
Oakland, CA -- In September of last year, Officer Brendan O'Brien killed himself a little more than a year after police say his wife, Irma Huerta-Lopez, also took her life. Although police have not revealed the reason why, immediately after O'Brien's suicide, an internal affairs probe began looking into whether any current officers committed sexual misconduct with a minor.
Months after the probe was launched, it sent shockwaves through the department and eventually spread to other departments.
The public became aware of the investigation after an 18-year-old sex worker went public claiming to have had sex with dozens of cops in five cities while she worked as a prostitute. Several of these encounters happened when the teen, Celeste Guap, was legally a child.
"It appears to be a cesspool here," local attorney, John Burris, responsible for a 2003 federal probe into the Oakland police department said. "But you gotta keep working at it to drain the swamps."
As Oakland scrambles to hold on to what little shred of dignity they think they have left, the embarrassment continues to grow.
On June 9, Chief Sean Whent resigned in the wake of a widening sexual misconduct scandal. He was replaced by Interim Chief Ben Fairow, who, after only six days on the job, was then forced to step down after Mayor Libby Schaaf said she had received information that made her question Fairow's ability to lead.
As if the city and department didn't look absurd enough after those two follies, Chief Paul Figueroa, who replaced Fairow, tenured his resignation three days later. Having no one to step up as chief of the Oakland police department, the city is now chiefless.
Instead of adding another embarrassment to the already maligned group of law enforcers, the Oakland PD is now under the control of civilians.
On Friday, Schaaf announced the Oakland Police Department will now operate under civilian control after the agency parted ways with its third police chief in only nine days.
"I'm hoping to not have to fire anyone else anytime soon," Schaaf said on Friday as she chuckled. However, this is clearly no laughing matter. Dozens of cops covering for each other as they paid for underage sex is hardly a group of people who should be out on the streets protecting and serving. 
"As the mayor of Oakland, I am here to run a Police Department, not a frat house. Today continues to be a day where we are sharing disturbing information with you," said Schaaf, adding that she hoped to "root out what is clearly a toxic, macho, culture" within the city's police.
As if an underage sex scandal involving dozens of cops wasn't enough to completely destroy the reputation of Oakland police, there is an entirely unrelated racism scandal investigation taking place simultaneously.
According to Schaaf, reports the LA Times, several African American officers sent and received messages that were "wholly inappropriate and not acceptable from anyone who wears the badge of the Oakland Police Department."
She would not name the officers or disclose their ranks, but the situation is eerily similar to a scandal that recently roiled the San Francisco Police Department, one of several that led to the resignation of Police Chief Greg Suhr.
Schaaf said the investigation of the text messages would be completed within two weeks.
On top of the sex scandal and racist text probe, the Oakland police department has remained under federal oversight for the last 13 years due to rampant corruption in 2003.
As the mayor jokes about running a 'frat house,' it appears that she is grossly off the mark in her analogy. This group of corrupt individuals running rampant throughout the city with guns and badges looks far less like a fraternity and more like the mafia.
[author title="" image="https://tftpstagingstg.wpengine.com/wp-content/uploads/2016/03/magorist-e1456948757204.jpg"]Matt Agorist is an honorably discharged veteran of the USMC and former intelligence operator directly tasked by the NSA. This prior experience gives him unique insight into the world of government corruption and the American police state. Agorist has been an independent journalist for over a decade and has been featured on mainstream networks around the world. Follow @MattAgorist[/author]