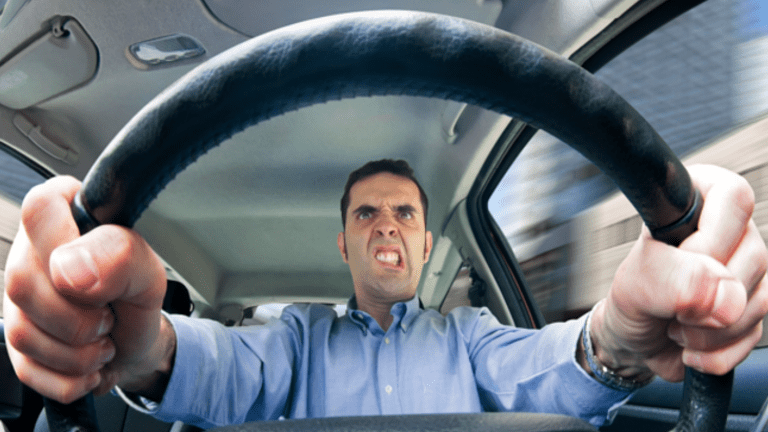 Off-Duty Cop Assaults And Illegally Arrests Man For Getting Parking Space Before Him
"Two people see a spot; two people go for it. But in this case, one of those people was a police officer with the power to arrest."
Broward, Florida - Last month, Florida resident Clausel Pierre filed a lawsuit against Detective Frank Maio, a police officer who he says attacked him in a parking lot, because he pulled into a parking space before Maio got the chance to do so himself.
According to the lawsuit, the incident happened in January of 2011, when Clausel Pierre pulled into a parking space at a Deerfield Beach shoe store and was quickly approached by Detective Frank Maio, who was allegedly enraged because because Pierre "took his spot."
The off-duty officer then ordered Pierre to move his vehicle, but Pierre refused, saying that since the spot was not reserved, he had every right to stay in the spot. It was at that point when Maio became aggressive with Pierre, attacked him and attempted to arrest him. In the midst of the scuffle, Pierre managed to call 911, but he was overpowered by the officer and eventually arrested.
"There was no underlying charge for the arrest, the spot was open to the public. It's a typical thing: Two people see a spot; two people go for it. But in this case, one of those people was a police officer with the power to arrest,"Pierre's attorney, Christopher Brown told reporters.
According to the Lawsuit, Maio repeatedly hit Pierre, which can be clearly heard in the 911 call audio. The lawsuit also claims that Maio caused Pierre a number of severe injuries, including broken bones.
In the arrest report, Maio claimed that Pierre nearly caused an accident by stealing the parking space that he was planning on backing into. However, it was eventually ruled that this version of events would have been physically impossible considering the size of the vehicles involved.
The initial charges against Pierre were thrown out in court, and the presiding judge even ruled that the arrest may have even been illegal. However, Maio faced no consequences at the police department, and received no charges of his own for the wrongful arrest and assault.
Now that Pierre has successfully defended himself in court against Maio, he is fighting back with the lawsuit, hoping to be reimbursed for the financial loss, as well as the pain and suffering that was inflicted on him by the officer.
Below is an audio recording of the 911 call:
Man Says Off-Duty BSO Cop Arrested Him for Taking a Parking Space
John Vibes is an author, researcher and investigative journalist who takes a special interest in the counter culture and the drug war. In addition to his writing and activist work he is also the owner of a successful music promotion company. In 2013, he became one of the organizers of the Free Your Mind Conference, which features top caliber speakers and whistle-blowers from all over the world. You can contact him and stay connected to his work at his Facebook page. You can find his 65 chapter Book entitled "Alchemy of the Timeless Renaissance" at bookpatch.com.