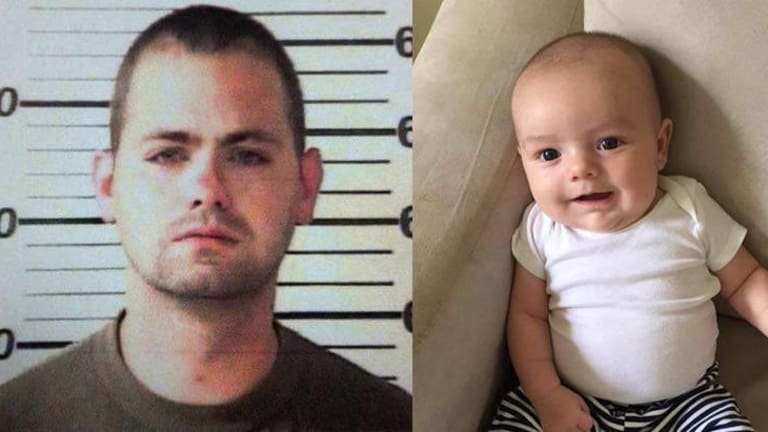 Officer Arrested for Maliciously Plotting and Carrying Out the Death of His 2-Month-Old Son
A Tennessee police officer is behind bars after investigators charged him with unspeakable crimes.
Paris, TN -- First-degree murder is defined as an unlawful killing that is both willful and premeditated, meaning that it was committed after planning or "lying in wait" for the victim.
First-degree murder is not an off-the-cuff act of violence, nor an accidental application of force. First-degree murder requires "malice aforethought" which is an evil disposition with an indifference to human life and a premeditated intent to kill.
On Thursday, the Tennessee Bureau of Investigation arrested Paris Police Officer Christopher Warren Page and charged him with first-degree murder.
According to the TBI,
On September 2nd, at the request of 24th District Attorney General Matthew Stowe, TBI Special Agents began investigating the cause of life-threatening injuries sustained by almost three-month-old Gunner Page at his family's home in Puryear. The infant, the son of Paris Police Department officer Christopher Warren Page, died as a result of his injuries on September 7th. During the course of the investigation, Agents developed information leading to Page as the individual responsible for his son's death.

Today, Agents arrested Page and charged him with one count of First Degree Murder and one count of Aggravated Child Abuse. He was subsequently booked into the Henry County Jail. At the time of this release, Page was being held without bond in the Carroll County Jail. The investigation into the incident continues, with the assistance of the Henry County Sheriff's Office.
On September 2nd, Baby Gunner was rushed to Henry County Medical Center and later flown to Vanderbilt Medical Center in Nashville, where he ultimately passed away September 7.
The severity of Page's charges originates from the most ominous of suspicions. Page is accused of maliciously premeditating to end his two-month old son's life.
Perhaps the most unsettling aspect of this tragic story is the fact that it is not an isolated incident.
In March of this year, two cops were arrested for beating their 3-month-old infant to death in North Carolina. 
Just one month later, a Kansas sheriff's deputy was arrested on first-degree murder charges for killing his 2-month-old son. 
But it's not just their own kids who police so often abuse. As we pointed out in August, child abuse, including that of a sexual nature is near epidemic proportions. 
Also in August, the Free Thought Project reported on the fact that tens of thousands of children a year are being handcuffed, put into duffle bags, ducted tape to chairs, locked in solitary confinement, and worse -- by public servants out to 'protect and serve' their communities.