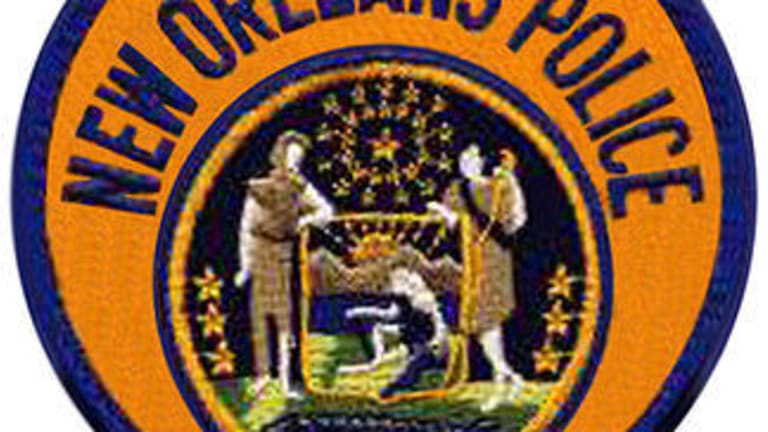 Officer Conveniently Turned Off Body Camera Prior to Shooting Man In the Head During Traffic Stop
"What good is the camera if officers are able to take them off and just put them on the side?"
Armand Bennet, a 26-year-old man from Algiers, LA was pulled over by NOPD officer Lisa Lewis on August 11th, 2014. During the stop Bennet was shot in the forehead by officer Lewis, and survived.
Bennet has since hired attorney, Nandi Campbell, who claims that Bennet never resisted. He did try to run away after the first time he was shot, like any sane person would do, and that's when, Campbell says, Lewis shot at him a second time.
An attorney for officer Lewis claims that she turned off her body camera because her shift was about to end and she was on her way back to the station.
Is powering off a body camera some sort of long and drawn out procedure which requires so much time that officers begin said procedure prior to clocking off? Was she also taking off her shoes or her bullet proof vest? Apparently she thought her pistol was still worth "keeping on."
"What good is the camera if officers are able to take them off and just put them on the side?" Bennet's attorney, Campbell asked. "There's supposed to be some sort of checks and balances, so if we have an officer who has no problems shooting at a man two times. Why should I be surprised that she took the camera off? I'm not surprised at all."
Lewis and Bennet were allegedly involved a scuffle a week before this stop, which led to 4 separate warrants being issued for Bennet, according to NOPD Chief Ronal Serpas.
"We want the officers to wear body cameras when they're engaged with somebody in the public, and we know many times that is going to happen and sometimes things happen very fast and they might not be able to," said Serpas. "But I don't know yet. I haven't seen this case."
Stellar accountability NOPD. Bravo.
Here is a random idea, start implementing body cameras that the officers cannot turn off. However, even then, as we have seen in other departments who use cameras which the officers cannot turn off, they 'malfunction' quite often.
This is why citizens filming police is so powerful. We cannot expect the police to hold themselves accountable. It is up to us to Police the Police!