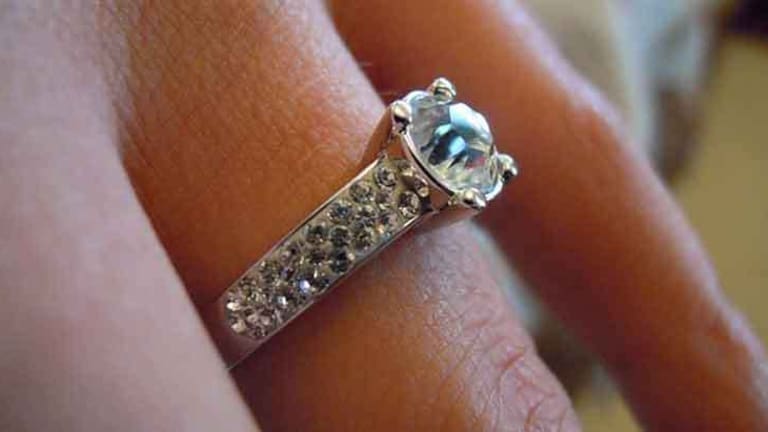 Officer Fails Lie Detector Test After Engagement Ring Stolen From Traffic Stop..He's Cleared Anyway
Despite the compelling evidence indicating that he stole a wedding ring, the officer faces no consequences. Cop privilege wins out again.
Douglasville, Georgia - A police officer will walk free and keep his job after he was accused of stealing an engagement ring during a traffic stop. Officer Justin Manwaring was cleared of any wrongdoing recently, despite significant evidence against him.
Not only were Manwaring and his partner caught on camera discussing the ring before its disappearance, but he also failed a lie detector test when asked about the ring. The officer told investigators that he was "95% sure" that there was no ring, although the ring was explicitly discussed in the video.
In the video, Manwaring can be heard saying,"Oh, this dude was getting married to somebody. It's an engagement ring," Yet somehow now he seems to forget that there was any ring at all during the traffic stop.
According to victim and suspect Timothy Brown, the officers stole the ring from his car during the traffic stop.
The police officers never logged it in on their paperwork, and both of them later claimed that they had not seen it.
"This type of thing undermines trust. Here, it's pretty clear. There was video and discussion of a ring. The ring is now gone," Kenneth Muhammad, Brown's attorney said in a statement.
Muhammad pointed to the blatant lack of accountability that exists in police departments, and how consequences are always much more severe for the average citizen than they are for police officers.
"Obviously, it's problematic, if the average citizen does something wrong, they're arrested, they go through the process and they're held accountable. I think everyone wants law enforcement held to that standard," he said.
The police department's internal investigation concluded that there was not enough evidence to prove that either one of the officers did anything wrong, despite the failed polygraph test and the obvious theft at hand.
WALB.com, Albany News, Weather, Sports
John Vibes is an author, researcher and investigative journalist who takes a special interest in the counter culture and the drug war. In addition to his writing and activist work he is also the owner of a successful music promotion company. In 2013, he became one of the organizers of the Free Your Mind Conference, which features top caliber speakers and whistle-blowers from all over the world. You can contact him and stay connected to his work at his Facebook page. You can find his 65 chapter Book entitled "Alchemy of the Timeless Renaissance" at bookpatch.com.