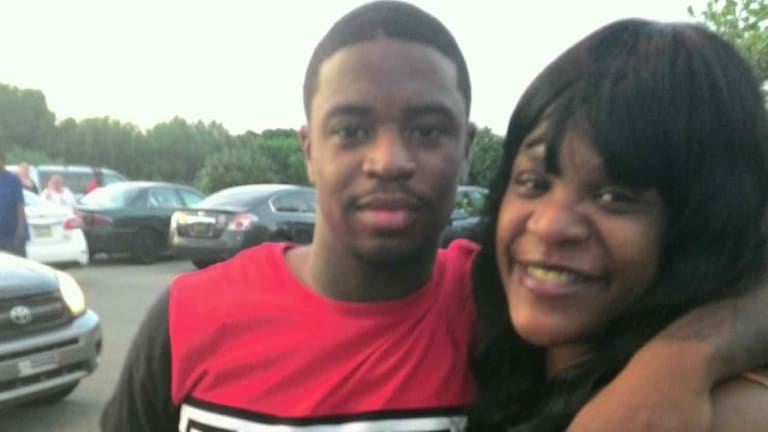 Officer Fired For Using 'Poor Tactics' After Shooting Unarmed Man In the Head
A police officer in plainclothes chased a man in an unmarked car, and then shot and killed him when he claimed the man had his hand in his pocket.
Update: Philadelphia Police Commissioner Richard Ross announced that that Officer Eric Ruch Jr. has been fired following the shooting of an unarmed man. According to Commissioner Ross, Officer Ruch "went too far" and was not justified in using lethal force when he shot 25-year-old Dennis Plowden.
Philadelphia – Community members are searching for answers after an unarmed man was shot and killed by two police officers in an unmarked car who are claiming that they opened fire because he had his hand in his pocket.
The incident started around 8:30 p.m. on Dec. 27 when officers claimed they spotted a 2013 Hyundai that was wanted in connection with a homicide investigation, according to a report from NBC Philadelphia.
The officers pulled over Dennis Plowden, 25, who was driving the vehicle with a female passenger in the front seat. During a press conference, First Deputy Commissioner Myron Patterson said that when the two officers, who were wearing plainclothes, got out of their unmarked car, "Plowden accelerated the Hyundai, striking the police car and 'contacting the officer.'"
The officer who was hit by Plowden was identified as Officer Eric Ruch, a nine-year veteran of the Philadelphia police. He proceeded to follow the car, even after he said he was struck by it.
Police claimed that Plowden then went on to plow the Hyundai into two other parked cars before he "got out of the car and tried to run away." A report from WPVI-TV claimed that when Plowden exited the car, he had "his hand in his pocket."
While other officers arrived at the scene who were in uniform, Ruch was the one who "gave repeated commands for the man to show his hands" and then opened fire when he claimed Plowden did not comply. Ruch struck Plowden in the head, and he was pronounced dead several hours later at a hospital.
"Investigators have determined that while the vehicle may have been connected to that December 21 homicide, Plowden himself was not," WPVI-TV noted, confirming that Plowden was not armed at the time of the incident.
Police claimed that the female passenger in the vehicle "suffered minor injuries," and confirmed that the officer-involved shootings investigations unit is now handling the case. "We want to assure a very objective, transparent, and comprehensive investigation is conducted," Patterson said.
Plowden left behind a wife, a six-month-old son, and two step-daughters. Tania Bond told NBC Philadelphia that she does not understand why her husband was killed by police. "Why did you shoot this man in his head? He was unarmed. He was not dangerous," she said.
Plowden's grandmother, Stacy McCoy, told the Philadelphia Inquirer that Dennis is her second grandson who has been murdered in the last two years. His brother Darryl was shot and killed in August 2016 at the age of 20. His homicide is still unsolved.
McCoy said she also does not understand why police shot and killed Dennis Plowden."He was unarmed," she said. "They shot him like a god damned dog."
"They could have stun-gunned him. They didn't have to do a kill shot. They murdered my grandson like all the other black kids out here," McCoy said. "I want justice for my grandson. They [the officers] need to be charged with something. … They didn't have to shoot my grandson in the head. … They just killed another little black kid, unarmed. That's the way I see it. It's horrible."
Police have yet to release Body or Dash Camera footage from the incident. Plowden, who had no warrants at the time of the initial stop, is survived by his wife and six-month-old son. The family has setup a GoFundMe account to raise money for the funeral.