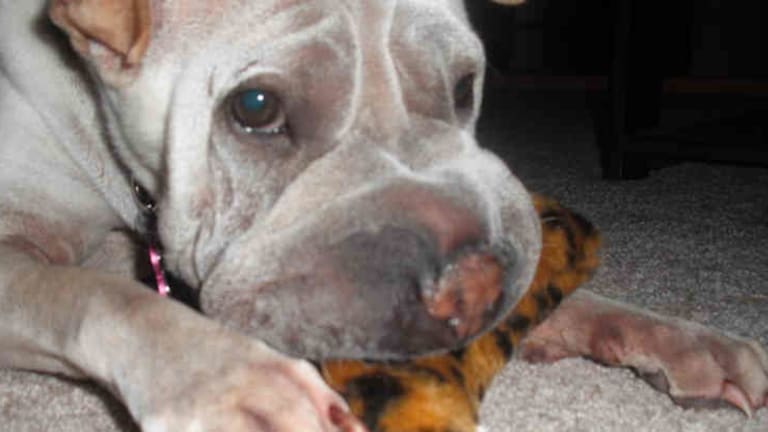 Officer Held Down A Dog While Fellow Officer Slit Her Throat- Cleared of Wrong Doing
"It's not often police speak out against one of their own, but we are all truly appalled."
Baltimore, MD-- All charges have been dropped against Officer Thomas Schmidt, a Baltimore police officer who had been charged with multiple counts of animal cruelty after allegedly holding down a small dog while Officer Jeffrey Bolger slit its throat.
Schmidt, a 24-year veteran of the department, retired in September and will not be returning to the force. The trial for Bolger is scheduled for August.
A medical examiner has been hired by the defense as an expert and is expected to testify that the dog strangled itself with the dog pole Schmidt was holding, and was already dead and lifeless for 5 minutes when Bolger slit the pet's throat.
"Agent Bolger could not be certain whether the dog had died or was dying and unconscious after it was removed from the dog pole," Bolger's attorneys wrote in a motion to dismiss the charges. "Consequently, in the event that it was still alive, Agent Bolger wanted to end its suffering."
That statement about Bolger's big heart heavily contradicts Bolger's statement prior to the slashing where he was overheard saying "I'm going to gut this (expletive) thing."
The seven year old Shar-Pei named Nala had reportedly got loose from her back yard and bit the hand of a woman who had approached her, leaving a superficial wound. Her owner, Sarah Gossard, was searching for the dog and posting photos of her beloved pet to local Facebook groups when the killing occured. The dog was also wearing tags with Gossard's phone number that they could have easily called after they had caught her.
"Unfortunately, at some point after the dog was contained, one of our officers used a knife and cut the dog's throat. This is outrageous and an unacceptable breach of our protocol," Baltimore Police Deputy Commissioner Dean Palmere said after the killing.
Sandy Fleischer, the neighbor who was bit, said the dog seemed thirsty and disoriented, and blamed herself for how she had approached the animal.
"You could hear the dog screaming and crying in pain," Fleischer told WBAL. "I did see one officer that had been extremely aggressive that did have his knee into her chest that was tightening the noose. It seemed (they were doing it) relentlessly and unnecessarily."
After the incident, even the Baltimore Police Department expressed their horror, something we almost never hear with human victims.
"It was a complete violation of protocol," police spokesman Kowalczy said. "It's not often police speak out against one of their own, but we are all truly appalled."
Attorney's for Bolger are confident that charges will be dropped against their client as well, and the thought of him returning to the force is truly frightening.
To find out more about how you can help, and to keep updated on what is happening with this case, please visit the Justice for Nala Facebook page.