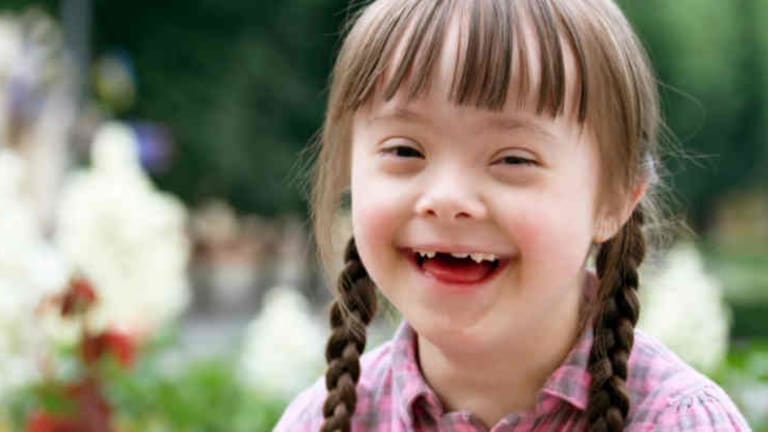 Officer Resigns in Disgust After Fellow Cops Recorded Mocking Disabled Children in Meeting
Pelham, AL-- Dustin Chandler, a former Pelham police officer, has submitted his resignation after being disgusted by his peers mocking disabled children during a meeting that was audio recorded in August, and the lack of attention given to the issue after he filed a report.
Chandler is the father of a three year old special needs child and was greatly disturbed by what he heard.
"I am a guy that takes my daughter very seriously, her situation," he told AL.com, adding he is defending the special-needs population. "You've got to be their voice and when they're being made fun of at their expense, you're making fun of my daughter."

"Somebody has to stand up and defend the defenseless," he continued on to say.
Pelham's Mayor Gary Waters admitted that this isn't a new issue and that this is a symptom of a much larger problem. He stated he was bothered by what he heard, but added that the audio "doesn't cause me to come in off vacation and lop off heads." 
"The investigation regarding that and other things are ongoing. I've been working closely with several people ever since I've been in office to change the culture of the organization, but it takes time," Waters also said.
The conversation was about the Linda Nolen Learning Center, which is a special-needs school in Pelham.
The nearly 2 minute long recording is only audio, but at least one officer was seen mimicking movements and hand gestures of a physically disabled child during the conversation, a source told AL.com.
"They just start rocking in their chairs and throwing [expletive] everywhere." an officer is heard saying.

"They were so happy to see Al they offered him Crayons," another officer says.

"My God. The sensitivity in this room," yet another unnamed officer notes.
The disabled are likely the ones who could use protection the most, unfortunately police not only lack sensitivity, they also lack training on how to approach people with mental disorders and it often proves fatal.
From Yanira Serrano, Ezell Ford, Kelly Thomas, to Rosendo Gino Rodriquez and Dontre Hamilton, the list of lives taken by police lacking compassion and patience with the mentally ill is seemingly endless.
The mayor was correct, this is not a new problem. Where he is incorrect is in brushing this off as a non-emergency. This is an emergency. Police are armed and dangerous and people are being killed all across the country in large numbers. Tolerating the dehumanizing of any group puts them in further danger from these officers who are proudly showing their lack of humanity.
Bravo to Dustin Chandler, it is unfortunate that being a good person is so difficult to do while wearing a badge, but we are sure he will do amazing things with his life.
The audio file can be heard here.