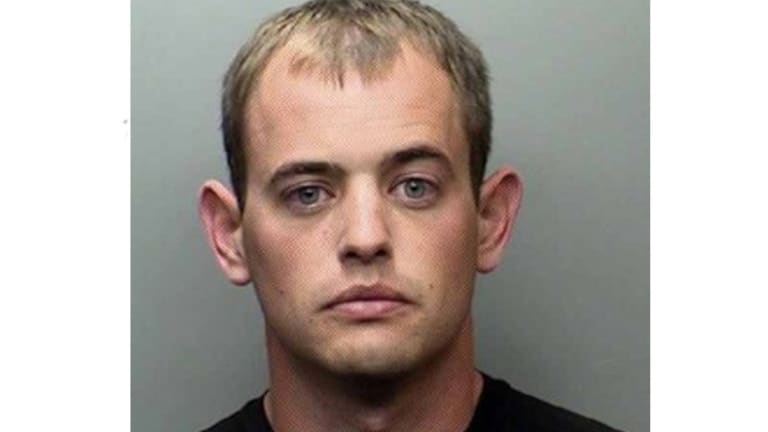 "Officer of the Year" For Protecting Women, Accused of Using Police Resources to Stalk Women
Police officer Jarett Branson from Fort Collins, Colorado, was recently fired for using police resources to stalk women who were total strangers to him. Ironically, in 2011, Branson received an "Officer of the Year Award" from "the Safe Space Domestic Violence and Sexual Assault Program".
Branson was fired after one woman came forward and said that he had contacted her on multiple occasions, both at work and at home. The woman was concerned about how Branson got her personal information, but with all of the private records that police have access to, the answer to that question is obvious.
A later investigation conducted by the police department revealed that Branson did in fact use police resources to find the woman's phone number and address. He reportedly encountered the woman while he was on the job and used records in the office to find more information about her.
Branson is now facing charges of stalking, first-degree criminal trespassing and official misconduct. He was arrested this past Tuesday and is still awaiting bail. The police department has not released any details about the specific complaints that were made by the victim, but the trespassing and stalking charges suggest that Branson may have behaved in a threatening manner on the woman's property.
Whether this was an isolated obsession or a regular activity for Branson may never be known. Anyone else who has been stalked or harassed by Branson, or has any information about these allegations, is being asked to call Fort Collins Police Services Internal Affairs at (970) 221-6831.
In August, we reported that two police officers from Fairfield, California were accused of using department databases to research women that they were talking to on internet dating websites.
There was also the case of former New York Police Department officer, aka "Cannibal Cop" Gilberto Valle, who was convicted of planning to kidnap and rape women before killing and eating them, who used the FBI database to do so. One year later, his conviction was overturned and he was set free.
The lesson to be learned here is that law enforcement is NOT immune from abusing these systems and it is up to us to watch the watchers and spread these stories of such horrid corruption.
John Vibes is an author, researcher and investigative journalist who takes a special interest in the counter culture and the drug war. In addition to his writing and activist work he is also the owner of a successful music promotion company. In 2013, he became one of the organizers of the Free Your Mind Conference, which features top caliber speakers and whistle-blowers from all over the world. You can contact him and stay connected to his work at his Facebook page. You can find his 65 chapter Book entitled "Alchemy of the Timeless Renaissance" at bookpatch.com.