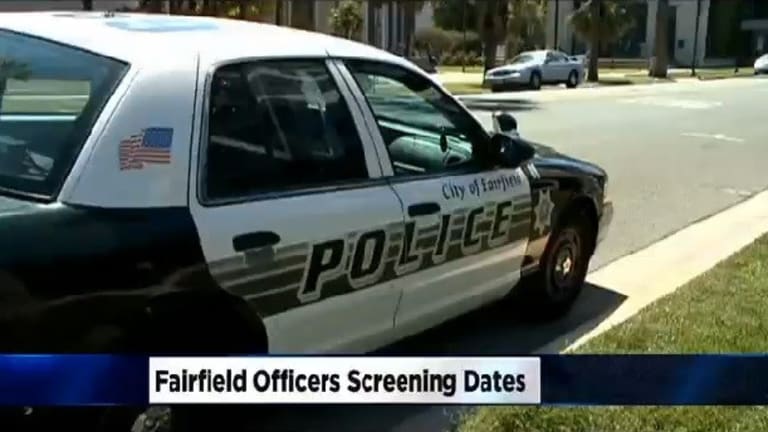 Cops Accused of Using Police Database to Spy on Women They Wanted to Date
Two police officers from Fairfield, California were recently accused of using department databases to research women that they were talking to on internet dating websites.
According to court documents, Officers Stephen Ruiz and Jacob Glashoff used a statewide police database called "the California Law Enforcement Telecommunications System" to dig up personal information about women on dating sites. The documents also show that the officers allegedly spent a lot of time browsing these sites while on the clock.
The officers were reportedly very open about their activity and discussed it with many of their co-workers. One of the other officers who overheard them reported it to one of his superiors this past June.
The detective who witnessed the alleged offense said that the officers were showing others the details of their potential dates' DUI arrests, and the specifics of their addresses.
Police Chief Walt Tibbet said in a statement that "Information was brought to us, (which) if it were to be true, could be criminal in nature. Out of fairness and individuals' rights and to maintain organizational integrity, an investigation was begun by another law enforcement entity for the possible criminal aspects."
Both officers have yet to receive any disciplinary measures for their actions, but if convicted they could face up to four years in prison.
John Vibes is an author, researcher and investigative journalist who takes a special interest in the counter culture and the drug war. In addition to his writing and activist work he is also the owner of a successful music promotion company. In 2013, he became one of the organizers of the Free Your Mind Conference, which features top caliber speakers and whistle-blowers from all over the world. You can contact him and stay connected to his work at his Facebook page. You can find his 65 chapter Book entitled "Alchemy of the Timeless Renaissance" at bookpatch.com.