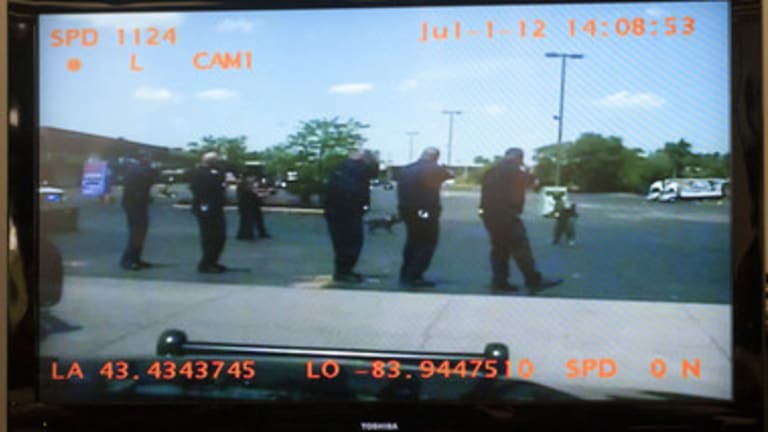 Officers Who Killed Homeless Man in Firing Squad Fashion Won't Face Federal Charges
February 26, 2014
Saginaw police officers who shot and killed homeless Saginaw resident Milton Hall during a confrontation in a shopping plaza parking lot won't face federal charges.
The Civil Rights Division of the U.S. Department of Justice, the U.S. Attorney's Office for the Eastern District of Michigan and the FBI announced their joint decision on Tuesday, Feb. 25.
"After a thorough investigation, federal authorities have determined that this tragic event does not present sufficient evidence of willful misconduct to lead to a federal criminal prosecution of the police officers involved," a news release stated.
In some type of execution style firing squad, six officers simultaneously fired on Hall at total of 47 rounds, of which only 11 struck him. Some of this incident was caught on film. (Video Below)
Looking closely at the video, police can be seen surrounding Hall with their guns drawn. Hall reportedly had a knife in his hand and if one listens closely, you can hear a female police officer order Hall to put down the knife.
The emotionally distraught Hall refuses and appears to move slowly to the left.
It was then that the six police officers opened fired on Hall and killing him.
Hall's mother has filed a federal wrongful death lawsuit against the city and nine police officers in U.S. District Court in Bay City seeking "full and fair compensation" as well as punitive damages.