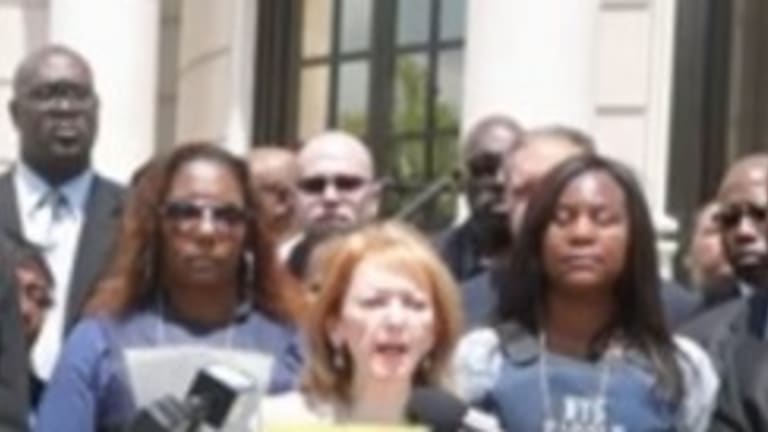 Ohio Cop Subjects Child to Heinous Act, It Took 5 Years to get him Fired
Ricky Vitte Jr. Saga a Story of Masterbating with Children While Serving the "Public"
April 28, 2014
The scene: Porn is being watched, and an adult male is masturbating, while teaching a young boy "what to do". This isn't the opening scene of Law & Order:SVU, or the beginning of a story about a sex-crazed pedophile. It is the basis of a months-long probe into the history of an Ohio State Highway Patrol officer who has a very sordid and criminal past, which has left many people wondering how he held his position of power this long.
The story didn't surface fully until January, 2014, but the incident happened sometime in 2009. When the Sandusky Register started digging, the disturbing facts left many readers wondering how this slipped under the rug for such a long time.
Trooper Ricky Vitte Jr. is now a household name in the Sandusky County area, and not for being a hero. When Vitte was informed about the facts coming to investigation, he not only avoided the interview, he led another deputy on a high speed chase in his patrol car, refusing to speak without his lawyer present. His lawyer just happened to be a special prosecutor for Sandusky County, Dean Henry. A quick look into Vitte and Henry's history shows why Vitte was adamant about waiting for his lawyer. Henry had previously gotten charges thrown out and lowered for Vitte in 2003. Those charges stemmed from an incident where Vitte beat a boy until his buttocks was bruised and bleeding, and then head butted the boy's mother when she intervened. Henry got the domestic violence charges dropped to a lesser child endangerment charge. When a protection order was filed by this woman; Henry got the wording modified so that Vitte could still be out on the road, carrying his service revolver. This time, though, Henry wouldn't be able to dig Vitte out of the hole he created for himself.
On January 9, 2014, Tom Steirwalt, Sandusky County Prosecutor, decided against pursuing sexual misconduct charges against Vitte, citing his disbelief that a conviction would happen since he was just teaching the boy to masturbate. During the brief investigation, Vitte was assigned administration duties, but at the conclusion was given back his road privileges.
The State Highway Patrol, who had previously declined to start their own investigation into the situation, announced publicly towards the end of January that they were gathering facts and information about the situation, but would NOT be starting an official investigation. Just a week later, the OSHP changed their mind and avoided questions about their investigation, saying that there were no criminal charges and nothing to say about the Vitte situation.
Throughout February, the Sandusky Register and their reporters did all they could to bring forward information and get answers for the people. They were met with roadblock after roadblock, while we all knew that a potentially dangerous man still held power to write tickets, use his judgment, and arrest people; some of whom were doing the same exact things he had been cleared of. He was a literal example of an officer living above the law.
At the end of March, Ohio Attorney General released the following comment on the situation; "I found it disgusting … and I found the facts to be shocking," Attorney General Mike DeWine told the Register last week. "I have no clue why no one was charged." Meanwhile, all Sandusky County officials continued to dodge questions on the investigation. That comment seemed to fuel the fire to get some charges going against the officer; and the first week in April, Vitte was indicted by the grand jury on felony and misdemeanor charges of disseminating matter harmful to a juvenile. If convicted on the felony count, he could face up to 18 months in prison and a $5,000 fine. If convicted on the misdemeanor count, he could face up to 180 days in prison and a $1,000 fine. Vitte was ordered on paid administrative leave until further notice, Highway Patrol Sgt. Vincent Shirey told the Register. Patrol administrators also opened an internal investigation.
Four months after the original information came to surface, Ricky Vitte Jr. lost his job with the Ohio State Highway Patrol on April 17, 2014. Many followers of the case are happy with the outcome, but if you ask me, he got off lightly. Sure, he lost his job and is facing charges, but that little boy won't soon forget the violence or sexual abuse that he received at the hands of a man who he believed was there to protect him.
This story reprinted from Ohio Cop Block with the author's permission.