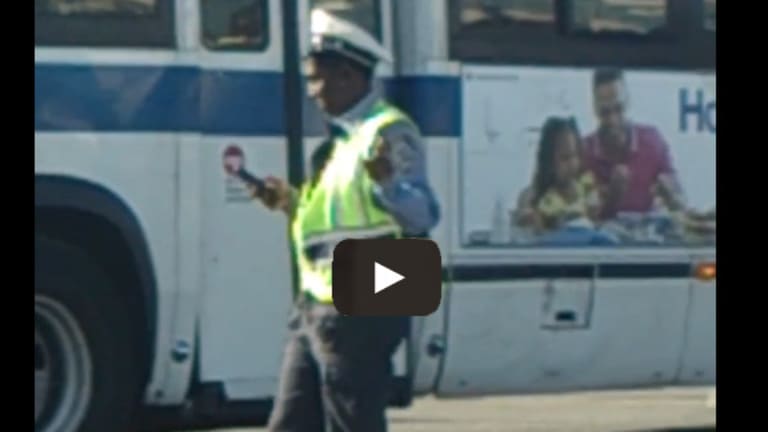 OMG! Is that Cop Texting While Directing Traffic?
June 2, 2014
A video was uploaded to youtube Monday that shows a Brooklyn police officer's incredible disregard for safety and gross incompetence.
The officer in the video was clearly staring at the phone while simultaneously waiving cars by!
How is that even possible?
Easy, it is not. The officer was endangering the lives of everyone that was trusting in her traffic commands. The situation is a ticking time bomb.
If you live in the Brooklyn area and know who this cop is, we encourage you to report this video to her supervisors. This happened on Emmons Avenue.