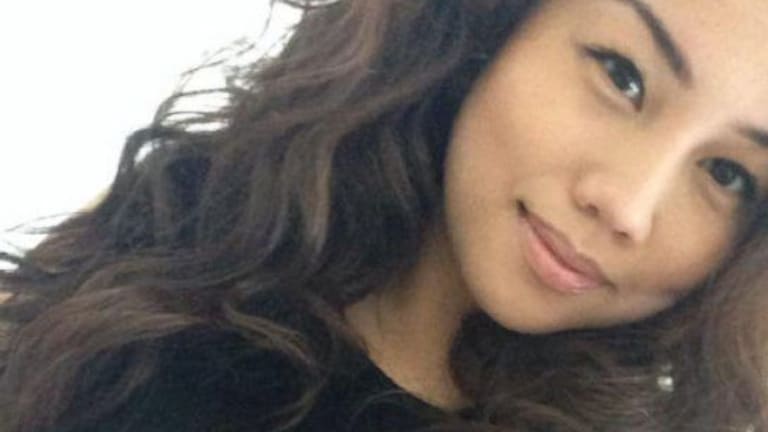 Parents of girl killed by unmarked police vehicle waiting for answers
The parents of an 18-year-old girl struck and killed Wednesday night by an unmarked York Regional Police vehicle say they want answers about how their daughter died.
"We want the truth," said Guillermo Abogado. "We don't want these things to happen again."
Nastasha Carla Abogado, often called Carla, died after she was hit by a vehicle just after 8 p.m. at Warden Road and St. Clair Avenue East. She had just stepped off a TTC bus and was on her way home from work. The spot where she was hit is just steps away from the family home.
The vehicle involved in the accident is a Ford F-150 painted black with tinted windows. Police have confirmed it was driven by an on-duty York Regional Police officer, although the spot of the collision is in the jurisdiction of the Toronto Police Service. It's not uncommon for York police to conduct investigations in Toronto, but police won't say what the officer was doing when the collision occurred.
Residents say jaywalking is common in the area as people come and go from nearby Providence Health Centre.
Sonia and Guillermo Abogado said they want answers about what happened on the night their daughter died. (CBC)
The pickup involved in the collision has a black box event recorder, which may offer details about what happened.
For now, the province's Special Investigations Unit, which investigates whenever someone is hurt or killed in an interaction with police, is investigating.
Carla's parents Sonia and Guillermo, spoke to CBC's John Lancaster. Both say they are overcome with grief and want clear answers about what happened the night their daughter died.
Guillermo Abogado told CBC he had been calling his daughter's cellphone when she didn't come home on time Wednesday night. He noticed the commotion down the street from his house and went to investigate.
"I asked [the police officer] what happened and they say 'There's an accident that involved an 18-year-old girl,'" he said.
The truck involved in the accident that killed Nastasha Carla Abogado was an unmarked York Regional Police vehicle driven by an on-duty officer. (CBC)
"I ... asked the police officer 'Is the name of the girl Carla?' The policeman never answered. That's the time I know that it was my daughter, because he never answered."
Two officers went to the family home on Wednesday to tell them Carla had died. Police were not able to offer the family details, saying only that the accident is under investigation.
"My Carla is a young, beautiful religious young lady," said Abogado, who said his daughter was saving money for university. "She goes to church every Sunday. We love and miss her very much."
Source: CBC.CA