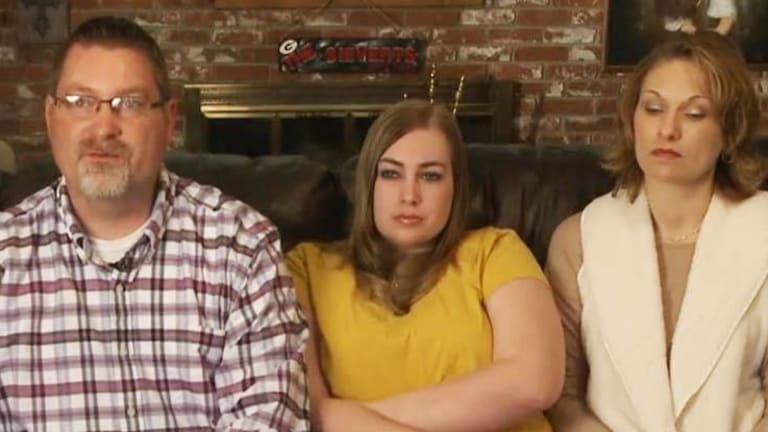 Parents Become Interstate "Drug Traffickers" To Save Their Daughter's Life with Cannabis
Thanks to assinine cannabis prohibition, a family has been forced to become interstate drug traffickers to save their daughter's life.
LaGrange, GA -- Before Vince and Michelle Seivert's teen daughter took cannabis oil for the first time; she was experiencing 12 to 20 seizures a day. After she began consuming the oil regularly, her seizures have dropped down to only four a month!
While this is incredible news for the Seivert family, there is one thing holding them back from permanently saving the life of their teenage daughter -- transporting cannabis could get them kidnapped, caged, or killed.
Although Georgia has recently legalized the possession of cannabis extracts that are high in CBD and low in THC to treat severe, debilitating epileptic conditions, no one can grow it, no dispensaries can sell it, no caregivers can give it, making it impossible to obtain legally.
Such asinine legislation has forced families like the Seiverts to become interstate drug traffickers -- literally.
At least four times a year, the Seiverts pack up and drive to Colorado, a state that won't attempt to deprive you of freedom for treating your sick child, and pick up enough cannabis oil to sustain their daughter.
Once it's legally purchased in Colorado, however, they have to illegally ship it back to themselves or drive through multiple states that could arrest them for having it. It's sheer insanity.
"We didn't plan on becoming drug traffickers but that's what we are," Vince Seivert said to WMAZ. 
All the Seiverts want is to be able to buy their daughter's medicine locally. "It would be like going to the pharmacy, really we go up the road not very far and get what we need," Seivert said.
Ironically, if the Seivert's daughter were to be in pain, they could easily and legally drive to the pharmacy and pick up a prescription for an opioid pain reliever -- a drug responsible for nearly 20,000 deaths in 2014 -- while cannabis has killed no one.
Sadly, the Seiverts are not alone in their struggle.
After becoming criminals in their home state of Illinois for successfully treating their child's Crohn's disease with cannabis, the Turner family was forced to move to Colorado to legally save their child's life.
"I'd rather be illegally alive than legally dead," Coltyn Turner said in an interview Cannabis Now Magazine.
Coltyn has been in remission now for more than 22 months.
Now, the Seiverts are planning on doing the same thing. Next week, Georgia lawmakers will vote on House Bill 722, which would allow parents like Vince and Michelle to grow their daughter's medication in their backyard without fear of a SWAT team breaking down their door, killing their dog, and imprisoning their family.
According to WMAZ, supporters of HB 722 are delivering 12,000 signatures to Governor Nathan Deal's doorstep on Tuesday.
HB 722, is legislation that is sponsored by a Georgia lawmaker who knows exactly what it's like to have to illegally transport cannabis oil into the state. Allen Peake, (R) Macon, has been engaged in acts of civil disobedience for some time now, as he heroically smuggles in cannabis oil to administer to sick children.
While HB 722 is not the perfect solution to Draconian marijuana prohibition, it's a domino in a long line of immoral drug war dominos that have been falling for the past few years. Please share this article with your friends and family and contact the Georgia House of Representatives to voice your support in bringing an end to this barbaric state practice.
Matt Agorist is an honorably discharged veteran of the USMC and former intelligence operator directly tasked by the NSA. This prior experience gives him unique insight into the world of government corruption and the American police state. Agorist has been an independent journalist for over a decade and has been featured on mainstream networks around the world.