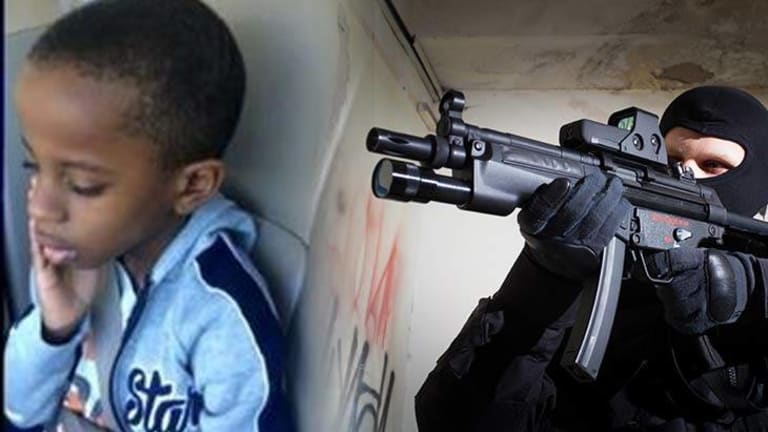 Parents Outraged After Police Threatened Their Six-Year-Old Special Needs Child With A Gun
While trying to arrest his uncle for a paraphernalia charge, parents say police threatened their 6-year-old special needs child when he asked the officers nicely, to not hurt his uncle.
Jackson, MS-- Paul and Angela Thompson Roby are outraged after police allegedly threatened their six-year-old special needs son with a gun while executing a search warrant on Friday.
The police arrived in an unmarked vehicle at the boy's grandmother's house looking for his 23-year-old uncle over a failure to appear on a paraphernalia charge from 2012.
"My son was telling the police officers to stop, to not do that. Please don't hurt his uncle and that's when the guns were drawn on him and my mother was telling them hey please don't point your gun at my grandbaby. Please don't do that," Angela Thompson Roby told WBRC.
It is currently unclear if the uncle was injured during the arrest, but the police do claim that he resisted.
It is highly unlikely the officer will be disciplined for his action, although the parents have already contacted the FBI regarding the matter.
Just this week we reported on San Antonio, Texas, Officer Daniel Lopez who held his own wife and children hostage with a gun in a standoff with police. Lopez will be allowed to remain a police officer- after being on paid vacation for a year and a half on the tax payers dime.
Police treating special needs children as criminals is something we see far too often.
Last year we reported on this absurd footage of a police officer who handcuffed a 9-year-old special needs child at his school, over what should have been a school matter.
There was also the story of 10-year-old Ryan whose autism got him cuffed and thrown on the back of a hot police car.
There is never a reason to point a gun at a 6-year-old child. Is anyone still questioning the fact that we live in a police state?