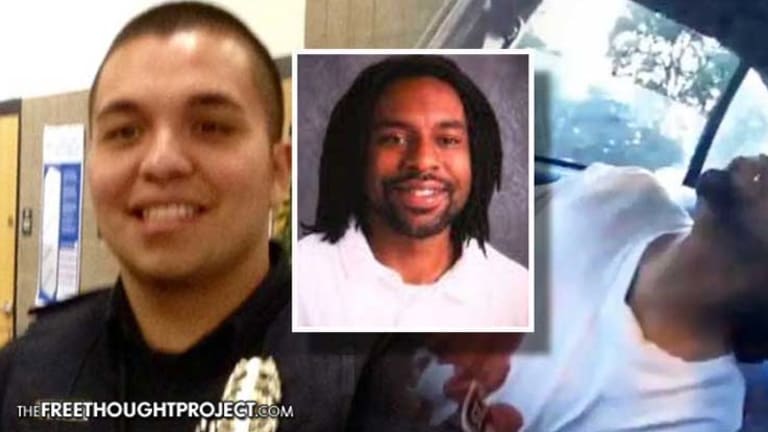 BREAKING: Cop Charged in Killing of Philando Castile -- Police Admit Castile was NO THREAT
Prosecutors finally admit that Philando Castile was 'no threat' and was gunned down in cold blood by a public servant for lawfully carrying a firearm.
St. Anthony, MN -- In the last 16 years, police in Minnesota have killed over 150 people, and not a single officer has ever been charged for one of those deaths -- until now. Because his girlfriend pulled out her camera and filmed the horrid murder scene, America stood up and refused to let the police sweep the death of Philando Castile under the rug. Wednesday morning, prosecutors announced Officer Jeronimo Yanez faces three criminal charges for the killing of Philando Castile.
"No reasonable officer would have used deadly force under these circumstances," Ramsey County Attorney John Choi said in a press conference. "Philando Castile was not a threat."
Detailing the events that unfolded which led to officer Yanez gunning down Castile in cold blood, Choi laid the ground work as for why Yanez was being charged.
"Philando Castile was not resisting or fleeing. There was absolutely no criminal intent on his behalf," said Choi.
Choi then detailed how, at no time, did Castile attempt to reach for or otherwise grab his gun that was in his "foot-deep pocket."
"He emphatically repeated that he was not pulling out the gun, only that he was lawfully carrying," explained Choi, noting that even after his dead body was examined that the gun was still in the bottom of his pocket -- and, his permit for carrying it was in his other pocket.
"His dying words were in protest that he wasn't reaching for his gun," noted Choi.
Choi also explained how the other officer on the scene described an entirely different situation than Yanez -- specifically a peaceful and non-threatening one.
"During this entire incident, officer Cowzer did not touch or remove his gun from its holster," stated Choi. "By his actions, and his own words, officer Cowzer did not see Castile make any sudden movements and was surprised by the gunshots."
As Yanez fired seven shots into the vehicle, Castile's girlfriend screamed, "You just killed my boyfriend!"
Choi then explained that Castile uttered his last words, "I wasn't reaching for it."
Yanez is now facing charges of second-degree manslaughter and two felony counts of dangerous discharge of a firearm.
"My conscience tells me that it would be wrong for me to ask a grand jury to make this decision when I know what needs to be done," Choi said.
In July, this shocking video was streamed on Facebook Live. It showed Castile, 32, bleeding to death after officer Yanez shot him through his driver-side car window. His girlfriend, Lavish Reynolds captured the horrific scene on her cell phone, narrating the tragic events as she streamed them live to the social media network.
According to Reynolds and since admitted by prosecutors, police pulled them over for a broken tail light and callously shot her Castile to death after he told the officers that he had a firearm and a conceal-and-carry permit. Reynold's 4-year-old daughter watched in horror as one of the people responsible for protecting society murdered her mommy's boyfriend.
Philando Castile was an innocent man, gunned down in cold blood by an officer trained to think the public is his enemy.
[author title="" image="https://tftpstagingstg.wpengine.com/wp-content/uploads/2016/03/magorist-e1456948757204.jpg"]Matt Agorist is an honorably discharged veteran of the USMC and former intelligence operator directly tasked by the NSA. This prior experience gives him unique insight into the world of government corruption and the American police state. Agorist has been an independent journalist for over a decade and has been featured on mainstream networks around the world. Follow @MattAgorist on Twitter and now on Steemit[/author]