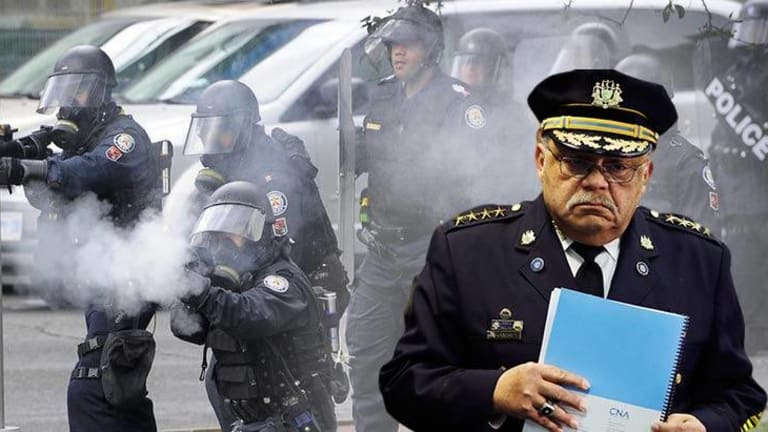 DOJ Report Slams Philadelphia PD, Philly Cops Shoot and Kill People at 6 Times the Rate of NYPD
The US Justice Department released a long-awaited report this week, criticizing the PPD for habitually using excessive and deadly force.
The Philadelphia Police Department is 1/5 the size of the NYPD and has shot 6 times as many people.
Philadelphia, PA -- The US Justice Department released a long-awaited report Monday, criticizing the PPD for habitually using excessive and sometimes deadly force.
The report cited "poor training," which led to shooting at nearly 400 citizens in the last 7 years. The 174 page "report" came at the request of Philadelphia Police Commissioner Charles Ramsey in 2012. It revealed significant deficiencies in officer training, lack of transparency, and inconsistent policies for investigations of officer-involved shootings.
Philly cops shot at people nearly once a week for 7 straight years.
According to the report,
"There are no guidelines, objectives, or lesson plans that detail PPD officer training on the department's use of force policies."
The DOJ goes on to recommend the department
"adopt a field-training program…a system that begins in the academy and continues throughout field-training, allowing for a tight integration between the two instructional settings. Ultimately, the PPD field-training program should be formalized with clear instructional goals and objectives, periodic evaluations, and established criteria for successful completion."
Also highlighted, is the importance of police employees holding each other accountable for their actions.
"All PPD should be required to report any misconduct, including but not limited to excessive use of force."
Compounding this problem is the inconsistency in the investigations of officer-involved shootings, or "OISs." The report states:
"Much of an OIS investigation is conducted by one of two units, which are vastly inconsistent in their approach….Notably, neither of these units has specialized training in investigating OISs or any protocols in place for doing so…All across OIS investigations, we found a general lack of consistency in quality."
Philadelphia Mayor Nutter addressed the scathing report at a press conference Monday morning, praising Comm. Ramsey for taking initiative.
"We will examine fully this report and work on a realistic approach for implementation of the recommendations as quickly as possible," said Nutter. Yet he subsequently made it clear he will be handing off the task of implementing the reform to his successor. The police union has yet to issue any statement on the matter.