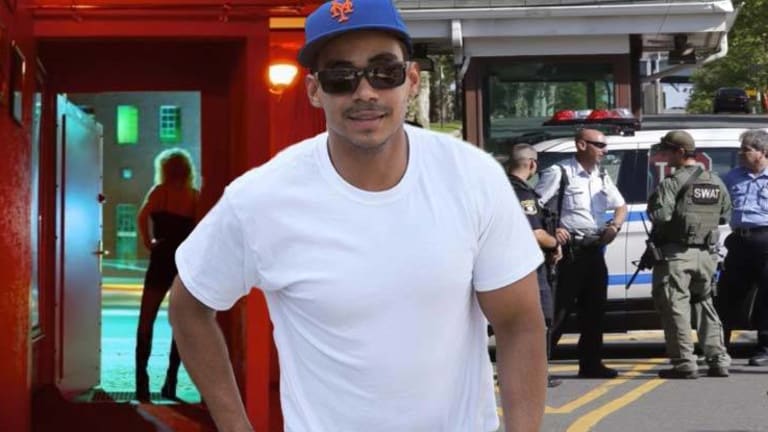 NYPD Cop, Whose Job was to Bust Prostitutes, Exposed as a Pimp in Massive Sex Trafficking Ring
In a perfect example of hypocrisy, one NYPD cop was caught moonlighting as a pimp, running an operation police officers put people in jail for.
Brooklyn, NY – Fired from the department last month after failing a drug test, a former NYPD officer was arrested Tuesday for running a prostitution ring. Although he had been on the force for 11 years, the cop allegedly began pimping out prostitutes immediately after his shift ended at the NYPD.
In October 2015, police pulled over NYPD Officer Eduardo Cornejo in his personal vehicle after witnessing the off-duty cop apparently running a prostitution ring at a Long Island motel. Instead of arresting Cornejo, the officers let him go. But after receiving an anonymous tip, the NYPD's Internal Affairs Bureau and the FBI planted a bug in his car and wiretapped his phone while using an undercover officer posing as a john.
Responding to ads for escorts, the undercover cop contacted one of Cornejo's hookers while she was sitting in his bugged car. Unaware of the listening device in his vehicle, Cornejo openly discussed running a stable of prostitutes and avoiding suspicion from the police. While under surveillance, Cornejo allegedly transported at least 11 hookers to various motels from Long Island to New Jersey immediately following his shift at the NYPD.
"As alleged, the defendant betrayed the trust of the residents of the city he swore to protect," stated U.S. Attorney Robert Capers. "Rather than seeking to eradicate crime from the streets of the city, the defendant promoted prostitution and profited from his exploitation of women."
On January 15, Cornejo was fired from the NYPD after failing a drug test. He reportedly tested positive after smoking marijuana.
On Tuesday, Cornejo was arrested and charged in federal court with transporting women in interstate commerce to engage in prostitution. If convicted, he faces up to ten years in prison.
While attending a Mets game in May 2012, Cornejo was off-duty when a security guard caught him trying to move to a better a seat in a different section. After repeatedly refusing to leave, he was placed under arrest and charged with criminal trespass. Cornejo pleaded guilty and was sentenced to three days of community service. Instead of firing Cornejo at that time, the NYPD transferred him to another precinct.
At least four civil lawsuits have accused Cornejo of committing police misconduct in recent years. In an open lawsuit, Richard Underwood alleges Cornejo and several other NYPD officers wrongfully arrested him while Underwood attempted to record a video of them arresting his brother. Initially charged with disorderly conduct, Underwood was never prosecuted.
In a separate case from 2014, Jason Crushon accused Cornejo and other officers of using excessive force on him. According to Crushon, the cops severely beat him during a narcotics arrest in Brooklyn.
Despite the fact that Cornejo's wife is a decorated NYPD sergeant, law enforcement officials believe she did not have any knowledge of her husband's illicit activities. According to Cornejo's lawyer, the disgraced cop and his wife have been separated for 14 months. Instead of working on his failed marriage, Cornejo moved back in with his parents and began operating an interstate prostitution ring directly after work at the NYPD.

In the Land of the Free, it is against the law to get paid to have sex, unless that sex is filmed, distributed on DVD, and taxed. One of the least talked about systems of oppression in the US is that of persecuting prostitutes.
When referencing prostitution, we are talking about the mutually beneficial exchange of sexual favors for money by two or more consenting partners; not forced human trafficking.
It's called the "oldest profession in the world" for a reason. Sex is a fundamental human need. One need only observe the explosive population growth of humans in the last 10,000 years to see that desire to mate is inherent in each and everyone one of us.
When one takes this into consideration, the notion of outlawing consensual sex is seen for what it is, sheer insanity. However, this does not excuse the hypocritical conduct of this corrupt officer. Had he not be a violent thug, he could have chosen to help end the persecution of prostitutes instead of continuing their oppression.