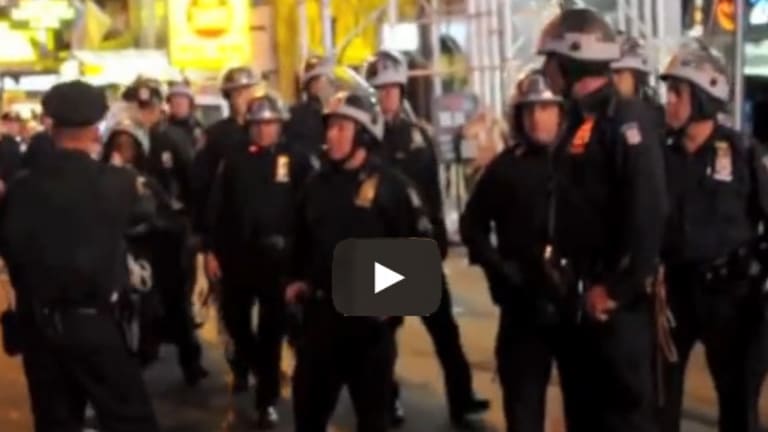 One Pissed Off Veteran Vs. Dozens of Cops
"There is no honor in hurting unarmed people! How do you sleep at night"
Sgt. Shamar Thomas served in the US Marine Corps in Iraq. Upon his return to his hometown of New York City, he witnessed the police state that had been growing up around him.
The occupy movement helped to gain worldwide exposure of what the police have evolved to in the US.
As a veteran of the USMC myself, I know the effectiveness of veterans speaking out against, not only the police state, but the warfare state in general.
Perhaps that is why veterans are so often the target of the state's violence.  The credibility of someone speaking out against the very system they were once a part of, can move mountains; which happens to pose a large threat to the powers that be.
If you have been silent in the face of this rising police state, we encourage you to speak out against it, not only veterans , but all free thinking individuals. Use your voice now before you no longer have one.
Let this guy serve as a bit of a motivator.