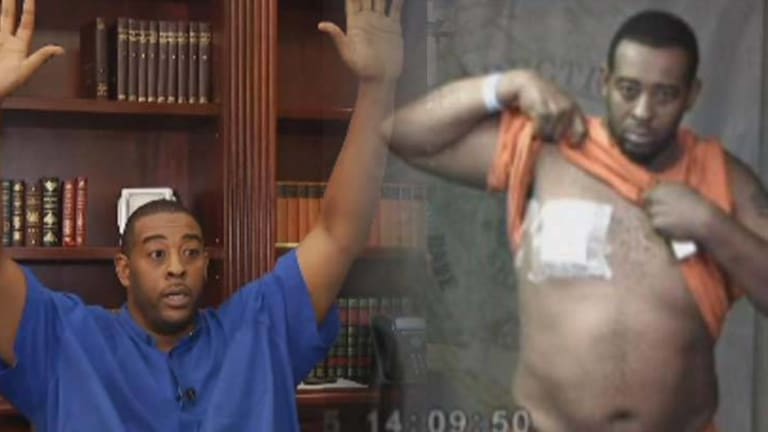 'Please Don't Shoot Me' Cop Tried to Kill this Unarmed Man - But He Lived to Expose Him
A man with no criminal record was pulled over and shot by a trigger-happy Miami cop who feared for his life.
South Miami, FL -- Michael Gavins, who had never had a run-in with police before, was pulled over by two South Florida cops, one of whom was apparently trigger-happy.
Gavins was unarmed and cooperating with police when one of the officers decided that it was necessary to shoot Gavins in the chest.
"You can check me. You can check the car, you can do whatever you want. Please don't shoot me."Gavins explained to NBC Miami. "He paused maybe 30 seconds and the next thing I hear, 'Boom.'"
According to police, Gavins was in possession of a plant deemed illegal in the state of Florida, so he was arrested and charged with marijuana possession and resisting arrest without violence after being shot.
"I just thank God that it wasn't worse than it is. It could have been worse. I'm just glad to be here, be alive, you know," Gavins said. "I could be gone right now."
Gavins has since retained Coral Gables Attorney Paul Layne, who told NBC 6 that officer Aryo Rezaie, the cop who tried to kill Gavins, was out of line.
"It's just outrageous conduct by law enforcement. We have another instance of an unarmed black male being fired upon by law enforcement for no good reason. Mr Gavins' civil rights has been violated and my job here at Silva & Silva is to make sure that the light is shined on the story," Layne said.
According to Rezaie, Gavins was.... wait for it...wait for it...."reaching for his waistband" and he "feared for his life" so he had no other choice but to shoot.
"Officer Rezaie then observed Gavins reaching into the front of his waistband... Gave Gavins a verbal command to take his hands out but with negative results," stated the report. "Gavins began to act in a nervous manner... refused once again and began to walk towards Officer Rezaie."
Gavins has no idea what Rezaie was talking about and explained that "If the overt action is putting my hands up, telling him I am not a threat, then I don't know."
A lawyer who witnessed the shooting told NBC 6 that Gavins' story is indeed correct. He said that Gavins was cooperating and was shocked when Rezaie shot him.
Citizens of Miami beware, after attempting to murder an unarmed man, Rezaie was given a brief three-day paid vacation and immediately released back out into public.