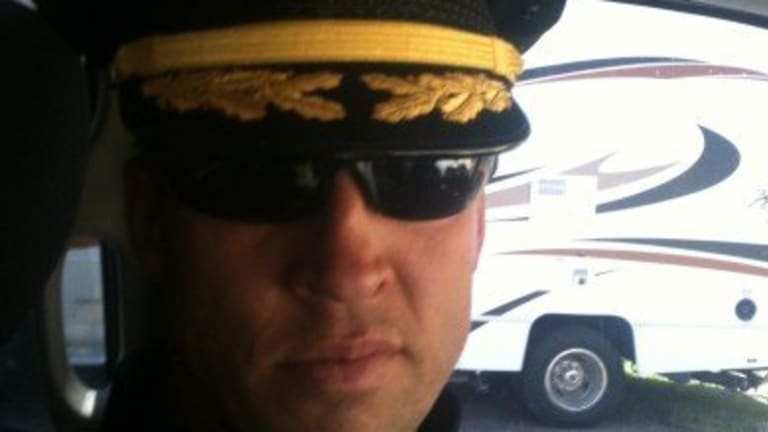 Police Accountability: The 'Bad Apple' is the Rule, Not the Exception.
John Vibes
May 17, 2014
On a daily basis we post stories about police brutality and abuse of authority. Thanks to the internet, these stories are beginning to hit the news for the first time ever. These issues may finally be seeing the light of day, but unfortunately that doesn't mean that anything is actually being done about it.
After taking a quick glance at today's news, the staff of The Free Thought Project were able to find at least four different circumstances where blatant abuses of power were totally overlooked.
In recent months Albuquerque, New Mexico has taken center stage in the fight against police brutality. The Albuquerque Police Department is traditionally known for their aggression and constant abuses of power, but recently the whole country started to take notice when a group of police killed a homeless man in cold blood, because he was camping in a public park.
In the months following this attack there were several other police involved murders in the area, and protests have continued to grow in size and intensity. Instead of actually doing something to prevent police officers from using violence against innocent people, the police department created a new bureaucracy and selected an officer with a history of police brutality to run it. Additionally, a New Mexico Police Chief recently avoided losing his job after he was caught on video having sex in the back of an ambulance.
Those who are found guilty of corruption in the police force are usually promoted instead of fired. Recently a similar situation happened in Utah, where an entire narcotics unit was found guilty of corruption and disbanded. Although the unit was disbanded, many of the officers kept their jobs, and the head of the division, John Coyle, was reinstated as lieutenant after an internal investigation.
When people hear stories like this, many are quick to defend the system as a whole and say that these are just examples of "a few bad apples", but this is definitely a systematic problem. Just this week in Houston it was reported that Sheriff's deputies were at fault in over 500 accidents and received little to no punishment.
Authority is made to be abused, and as long as police are given the special legal and economic treatment that they currently enjoy, the authority that they derive through those protections will be abused. There is no reason why the vital function of community defense should be monopolized by the state, which is traditionally corrupt itself.
Decentralized policing is already happening in many parts of the country. For an example, check out this video below, and learn about how decentralized groups that are not affiliated with the government are making the communities that they live in safer, without the need for aggressive force.
John Vibes is an author, researcher and investigative journalist who takes a special interest in the counter culture and the drug war. In addition to his writing and activist work he is also the owner of a successful music promotion company. In 2013, he became one of the organizers of the Free Your Mind Conference, which features top caliber speakers and whistle-blowers from all over the world. You can contact him and stay connected to his work at his Facebook page. You can find his 65 chapter Book entitled "Alchemy of the Timeless Renaissance" at bookpatch.com.