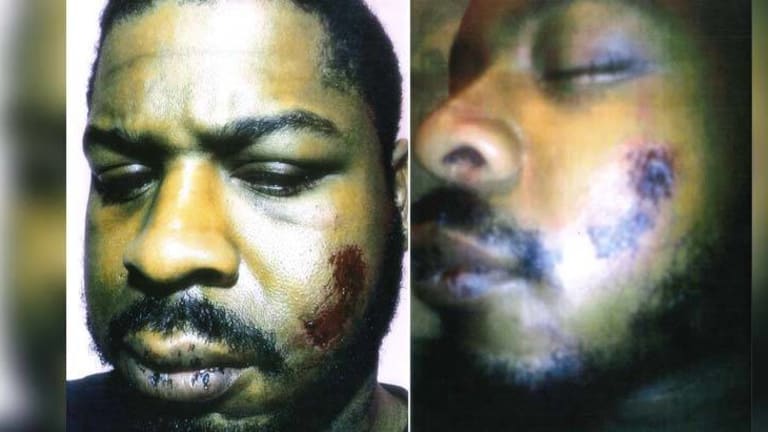 Cops Stalked & Brutally Beat a Man Because He Unwittingly Gave A Cop Killer Directions
After accidentally giving a murderer directions, Karim Baker was harassed for nine months and then brutally assaulted by the NYPD.
New York, NY -- Karim Baker, 26, a former Fed Ex Driver from Queens, is suing the city of New York for $10 million because he was ruthlessly assaulted by a gang of police after he unwittingly gave the wrong person directions.
According to the lawsuit, on December 20, 2014, Baker was working for Fed-Ex delivering packages when a random man asked him for directions, he gave the man directions as he usually would if someone would ask him, and then he went about his day. Coincidentally, the person who asked him for directions was Ismaaiyl Brinsley, a man who later killed two police officers.
It is important to point out that delivery drivers give directions to strangers on a regular basis, because most people assume that delivery drivers know their way around the city.
During the NYPD's investigation, officers noticed the encounter between Baker and Brinsley on surveillance footage and began to blame Baker for what happened later that day.
They then began to stalk and harass Baker, pulling him over for no reason more than 20 times in just a few months, and never giving him a ticket for any infraction. When Baker finally objected to the harassment, he was beaten mercilessly to the point of hospitalization.
"I cannot really fathom a circumstance where a guy is pulled over 20 times in the span of nine months, never been given a ticket, and then on the heels of that, they beat the hell out of him and put him in the hospital,"lawyer Eric Subin said. Subin added that his client is now traumatized by the incident and that he will probably never look at things the same way again.
"The guy can barely get through a sentence without breaking down in tears," Subin said.
Baker has no criminal history and has never had a run-in with the law, aside from this one. After the incident occurred, Baker was charged with resisting arrest, criminal possession of a controlled substance, obstructing police and parking within 15 feet of a hydrant.
The NYPD has been silent on the issue, saying only that the case is under review, and that "The arresting officer's supervisor notified IAB that Karim Baker was injured while resisting arrest. Mr. Baker was treated and released for minor cuts to his head and lip at a local hospital. The incident is being investigated by CCRB and the NYPD's Office of the Chief Of Department. No allegation of misconduct was reported by Mr. Baker at the time of his arrest."
Baker made the simple and unavoidable mistake of being in the wrong place at the wrong time on the day that he gave Brisley directions and for this, NYPD cops have turned his life into a living hell.
John Vibes is an author and researcher who organizes a number of large events including the Free Your Mind Conference. He also has a publishing company where he offers a censorship free platform for both fiction and non-fiction writers. You can contact him and stay connected to his work at his Facebook page and purchase his books at his website www.JohnVibes.com.