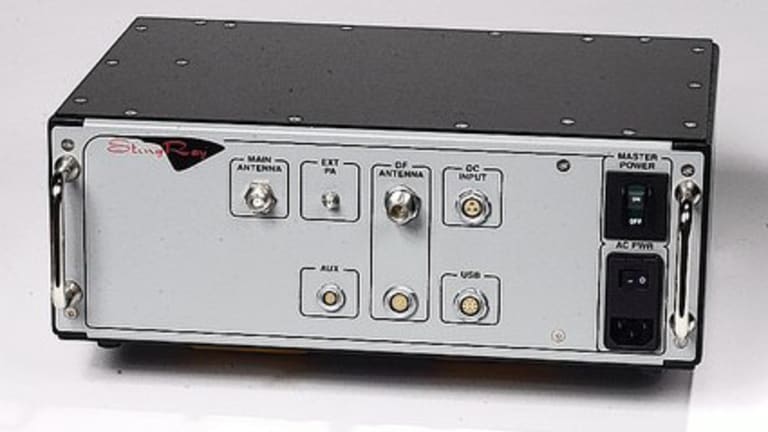 Police are Using this Little Box to Violate Your Rights and The Feds are Covering for Them
Federal crackdown prevents local police from disclosing cell tracking details
June 14, 2014
US federal authorities have been increasingly involved with local police departments and criminal trials in an attempt to keep details of vast domestic surveillance policies under wraps, according to a new report from the Associated Press.
While President Obama and members of his administration have repeatedly said they hope Edward Snowden's unauthorized National Security Agency disclosures last year will open up a new level of discourse about the place of surveillance in American society, the administration is now advising municipal authorities on how to publicize details about controversial technology that is used to sweep up a massive amount of the cell phone communication that goes on in a particular area.
Their chief concern seems to be how much knowledge the public has about the Stingray – the controversial surveillance device has rankled civil liberties advocates, particularly the American Civil Liberties Union, for its ability to mimic a cell phone tower, thereby attracting pings from an overwhelming majority of the phones in the area and giving police a clear notion of where an individual is.
The technology has been so contentious because police are often not required to obtain a warrant to use a Stingray, yet relatively few details are known about how it is used.
AP journalists discovered that the Obama administration is coaching local agencies on how to avoid turning over even the most minor details about the Stingray, including how the device is turned on and off, how much they cost, and which agencies the obtained information is shared with.
"These extreme secrecy efforts are in relation to very controversial, local government surveillance practices using highly invasive technology," said Nathan Freed Wessler, an ACLU staff attorney. "If public participation means anything, people should have the facts about what the government is doing to them."
Police in Chicago, San Diego, Oakland County, Michigan, and elsewhere all refused to provide meaningful details to AP, citing police secrecy and attorney-client privileges that make it impossible for them to share any information. While California officials did release a heavily redacted document, there is no way to tell if the Obama administration interfered with those specific requests, Ginger McCall, director of the open government project at the Electronic Privacy Information Center, said.
She added that the government is going about this the wrong way.
"It's troubling to think the FBI can just trump the state's open records law," McCall said, adding that the stingray would be unlikely to pass a constitutional test. "The vast amount of information it sweeps in is totally irrelevant to the investigation."
Perhaps not coincidentally, the report was published just weeks after the US Marshals, a federal agency, infuriated the ACLU by intervening at the last minute to take records from a Florida police department that were scheduled to be turned over to ACLU attorneys. Speaking to Wired magazine at the time, ACLU attorney Wessler described the incident as "truly extraordinary and beyond the worst transparency violations" he had seen.
"This is consistent with what we've seen around the country with federal agencies trying to meddle with public requests for stingray information," he said. "The feds are working very hard to block any release of this information to the public."
Republished with permission from Russia Today